Surround Sound Set up
The S-Bar and S-Woofer will include surround sound support for either Dolby, DTS or THX which will allow true surround sound through connected S-Cubes.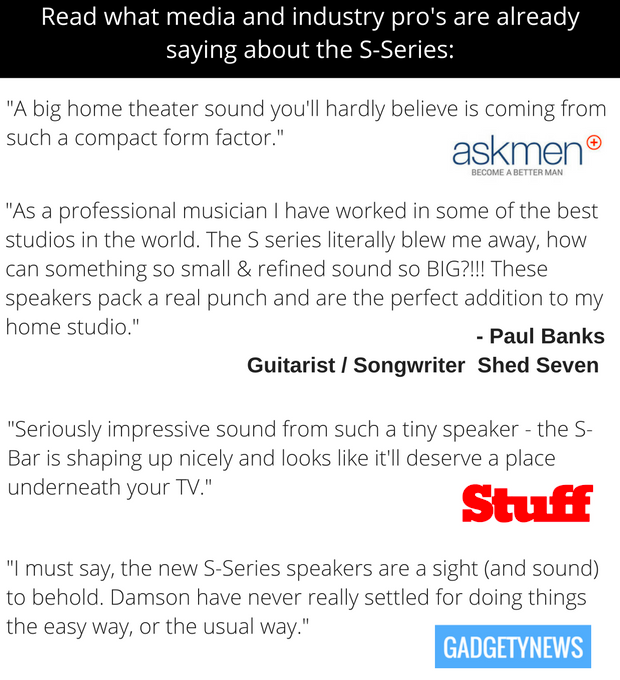 With the S-Series you can select the speaker, or speakers that suit your needs today and add more later.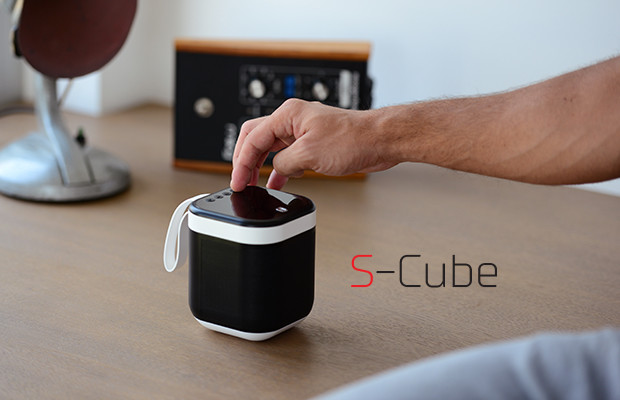 The S-Cube is a portable, bluetooth speaker with premium audio. Use it by itself or connect with up to eight additional speakers to create a multi-speaker network of sound. The S-Cube features a built in Lithium Ion battery as well as AC power supply.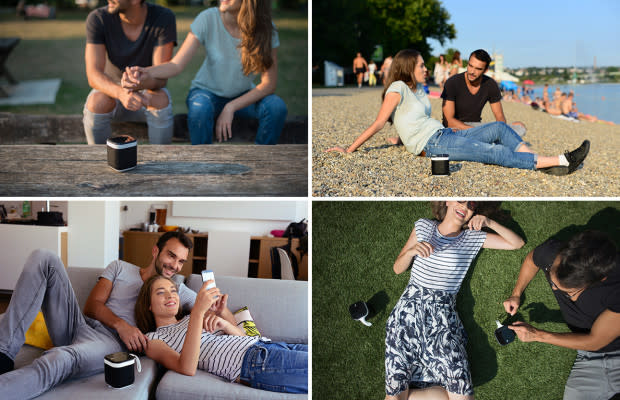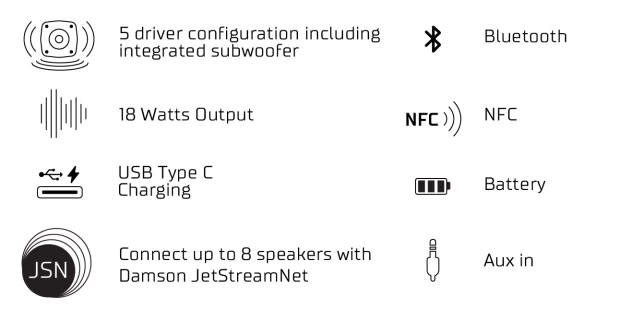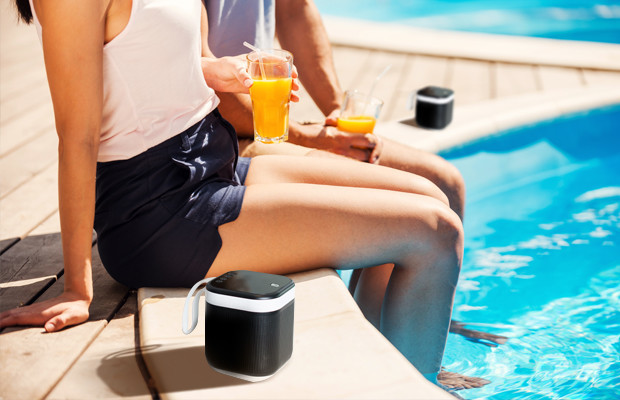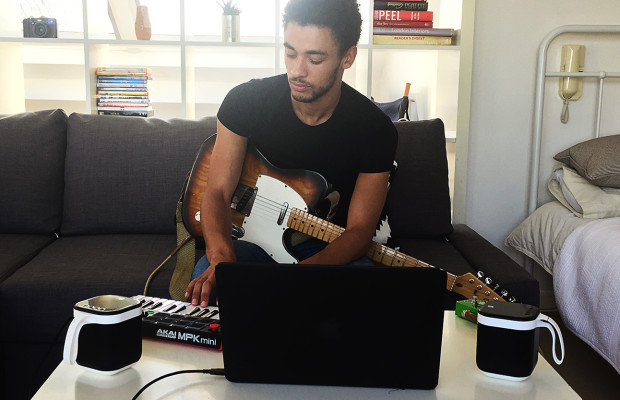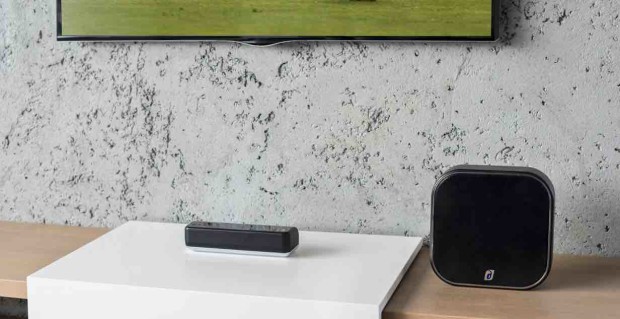 Compact and stylish the S-Bar and S-Woofer will compliment any room set up at the same time as offering incredibly room filling sound. Using Damson Audio's wide field stereo the small design drives out sounds normally associated with soundbars three times its size. The separate S-Woofer houses all the electronics and inputs leaving the space around your Television free of clutter and wires.
The S-Woofer is linked permanently to the S-Bar, wirelessly. Inputs include 2 x HDMI, Aux, and RCA and an HDMI out to the TV. The S-Woofer will not look out of place sitting alongside your television set up, or can be discreetly placed out of view. Both S-Bar and S-Woofer are supplied with AC power supply.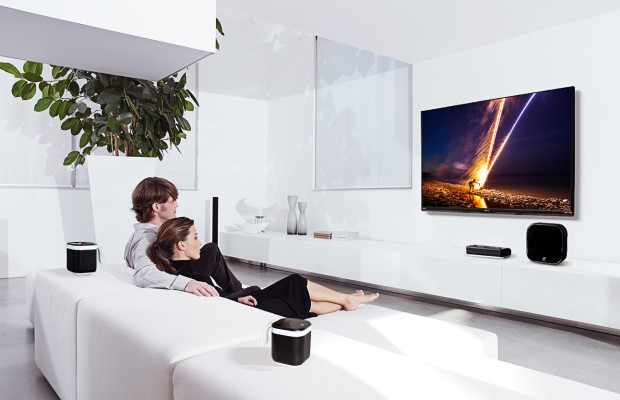 Trailing wires bugging you with your current 5.1 surround system? Yeah, we get that. It's time to eBay that old system and get yourself a S-Bar, S-Woofer and a couple of S-Cubes for a truly wireless surround sound system.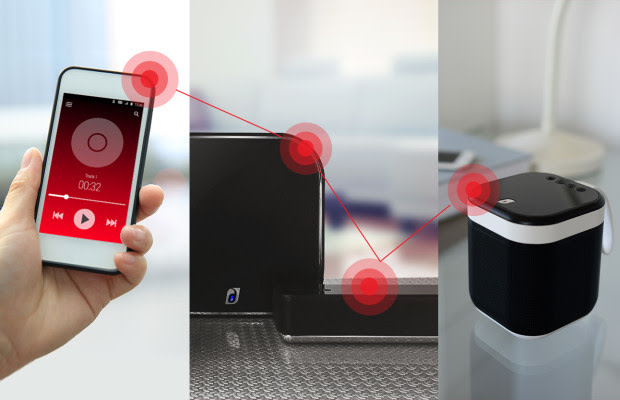 The S-Series is not complicated. It will not ship with an Encyclopedia sized user guide just to get the system working. It'll setup and sync, connect and have music playing in a flash. Want to create a multi speaker system? See how easy and simple it is to sync up and create a complete home audio network for your dorm, apartment or home.
Whether you are after a 2 room stereo speaker set up - each room with 2 S-Cubes providing stereo sound from the same source, or a mixture of speaker configurations across the same or multiple rooms. It will be easy to set up the S-Series.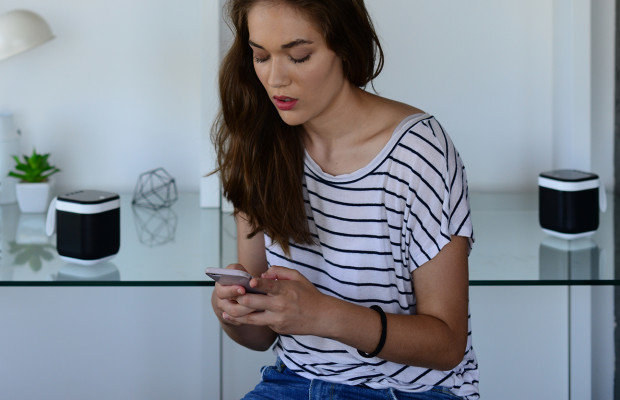 With no apps to download and no messy or confusing set up, just plug and play the S-Series and stream music or audio from your favorite apps via Bluetooth. Connect instantly to Spotify, Deezer, Tidal, Pandora, Netflix, iPlayer, FireTV. Plug in your cable or satellite box through HDMI, as simple as that. No complications, no limitations, just high quality sound.