Our very own twist to a Leather Cover for the Field Notes:
A true writer will scribble on anything when a brilliant idea strikes. But we are especially fond of Field Notes, the simple little paperback notepads that somehow hit the spot for creatives and writers across all disciplines. There are plenty of great paperback notebooks on the market, but Field Notes has the form factor nailed down, offering a few awesome variations of their standard design. Plus, they are light enough to toss in your purse and small enough to fit in your pocket.
However, the problem with them is they are made with a thin cardboard cover. Additionally, they tear and wear out quickly. Hence if Field Notes are a staple to you, it is time to invest in a cover or wallet to keep them in good writing order. And there is nothing more formal and classy than to have them cradled in a gorgeous leather cover, allowing them to be protected from moisture, and remain crisp and clean for prolonged use. Today, we are able to present to you a handmade leather cover for your Field Notes.
Our Design:
Our design has a slot on either side of the interior of the leather cover, in which each slot can hold one Field Notes each. The slot on the left side has a slit for holding cards which you frequently use. A minimalistic yet practical design, which fulfils the primary requirement of protecting the Field Notes notepad from water and everyday wear.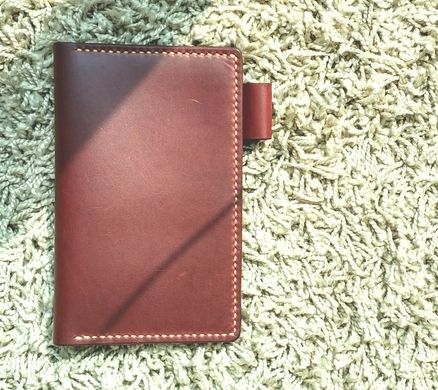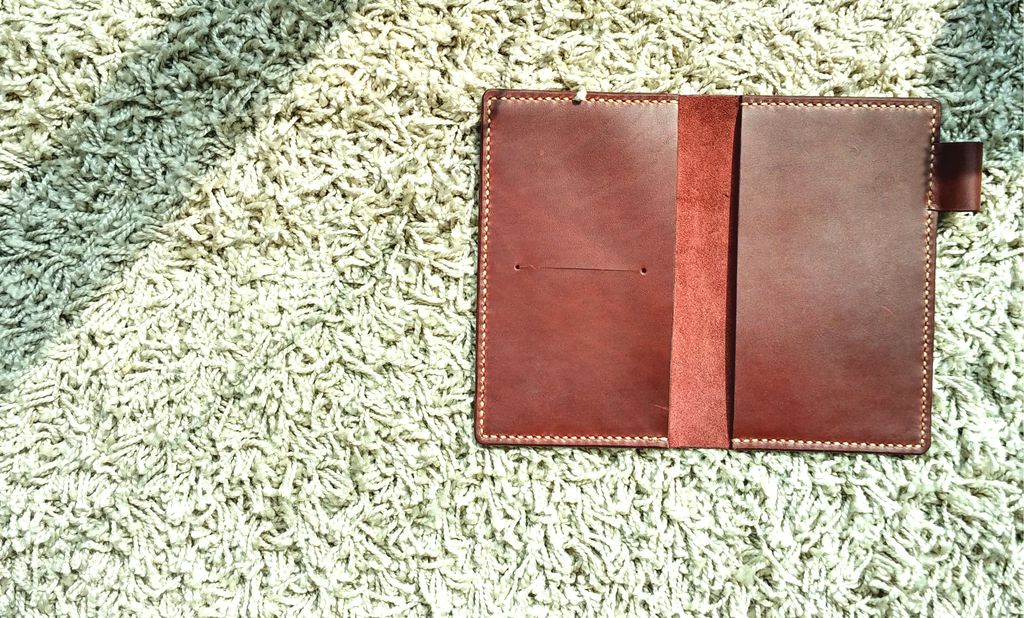 The Ever Important Pen Loop!
The Field Notes Cover features the Iconic pen loop on the sides of the cover. This further adds more convenience to its users, as they will no longer have to dig in their bags for that elusive pen, or clipping pens onto the Field Notes, which ruins the notepad.
Hand Burnished edges to ensure a smooth and shiny finish
All edges are hand-burnished with a wood burnisher, using Gum Tragacanth, water, beeswax, and our specially concocted edge sealing solution to ensure properly sealed and shiny edges. This allows the two leather pieces to be joined together seamlessly with a great finish.By sealing the edges tightly together with our special solution, we are able make the cover more tough and durable to any conditions!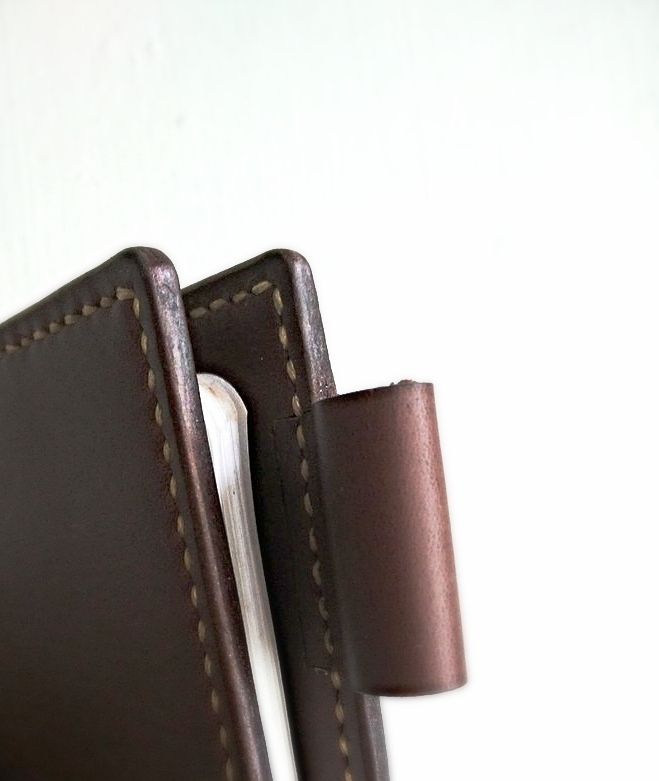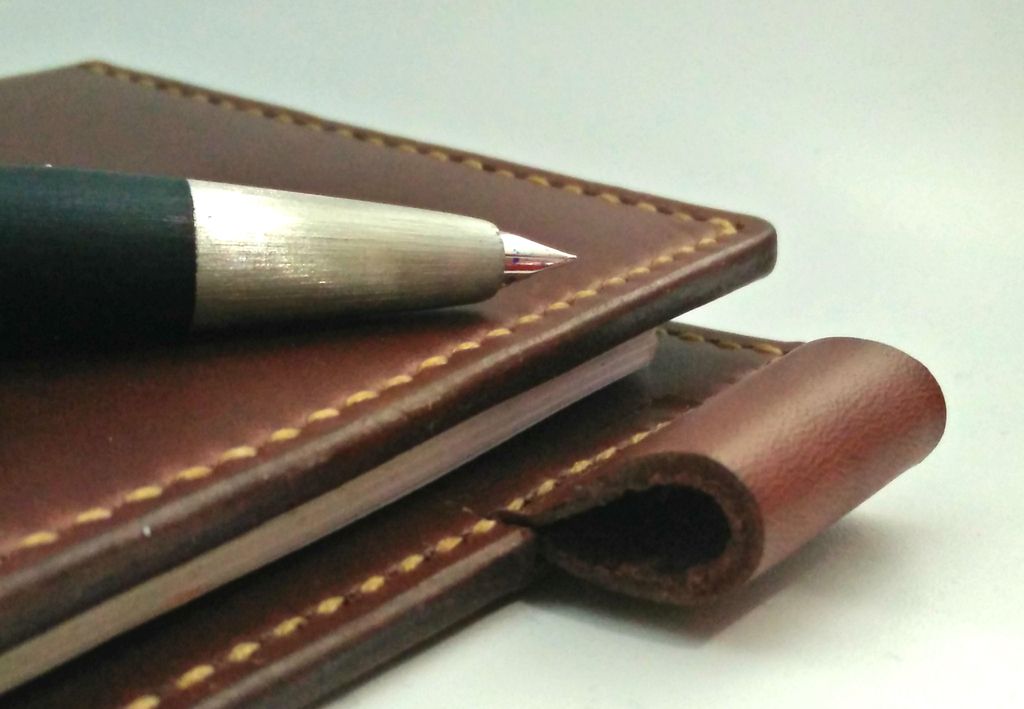 Heavy Duty Stitching For Everyday Use
All ends are saddle-stitched with waxed linen threads by hand. Waxed threads are much stronger and are less likely to wear out over prolonged use. Saddle-stitching ensures that even if one side of the thread breaks, the thread is only loosened on one side and the stitch running on the other side of the material continues to hold the leather together.
Made by Hand. Made with Love
Every cover is individually cut, sewn and finished in our little home-based workshop in sunny Singapore. All covers are crafted with love and sincerity. Support us and support local!
Leathers Available:
Black, Burgundy, Brown Oily Pull Up from a local supplier. 100% genuine full-grain cowhide. It is infused with a thin layer of oil, which contributes to the lightening of the color of the leather when it is folded.
Natural Veg Tan from a local supplier. 100% genuine full-grain cowhide. But unlike oily pull up leather, which is aniline dyed, natural vegetable tanned leather is undyed and maintains its natural state. Natural Veg Tan is unique in that over prolonged use and exposure to sunlight, it ages beautifully and forms a patina, which is much admired by leather lovers.
Grouphunt Special Deal:
For this hunt, we would be able to get this item at almost 20% off the normal price! We would be able to get this Handmade Oil Pull Leather Cover for Field Notes at a steal of $55-58! Get free embossing of your name on the cover as well (we will collect details on that after the campaign is over) Looking for exciting colors? You can even choose your own thread colors from our collection of waxed threads!
Black Oil Pull Leather with Stitches
Burgundy Oil Pull Leather with Stitches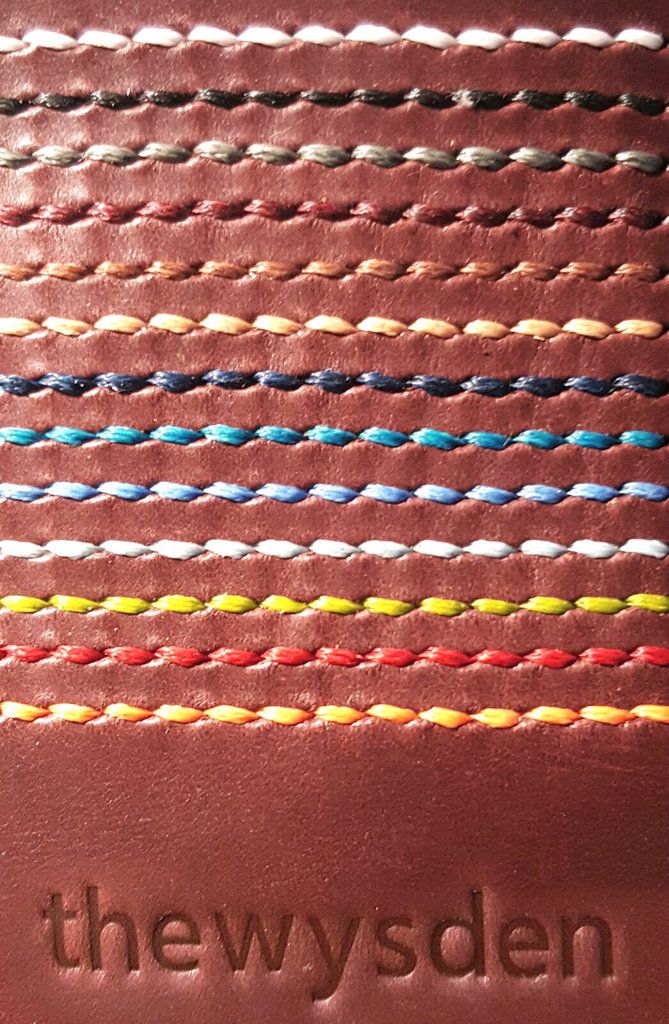 Brown Oil Pull Leather with Stitches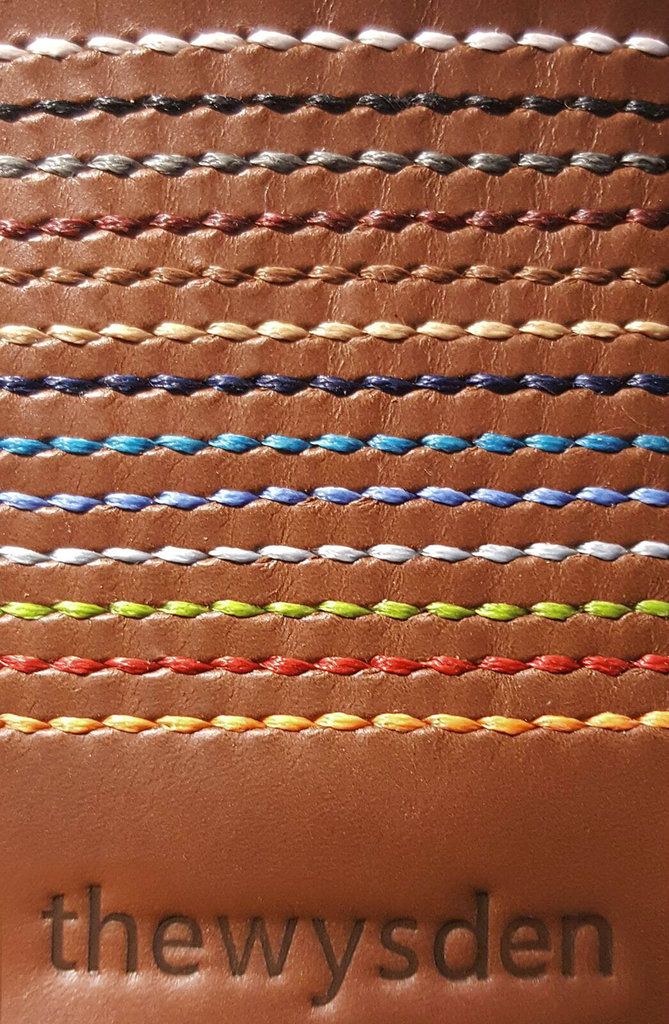 Vege Tan Leather with Stitches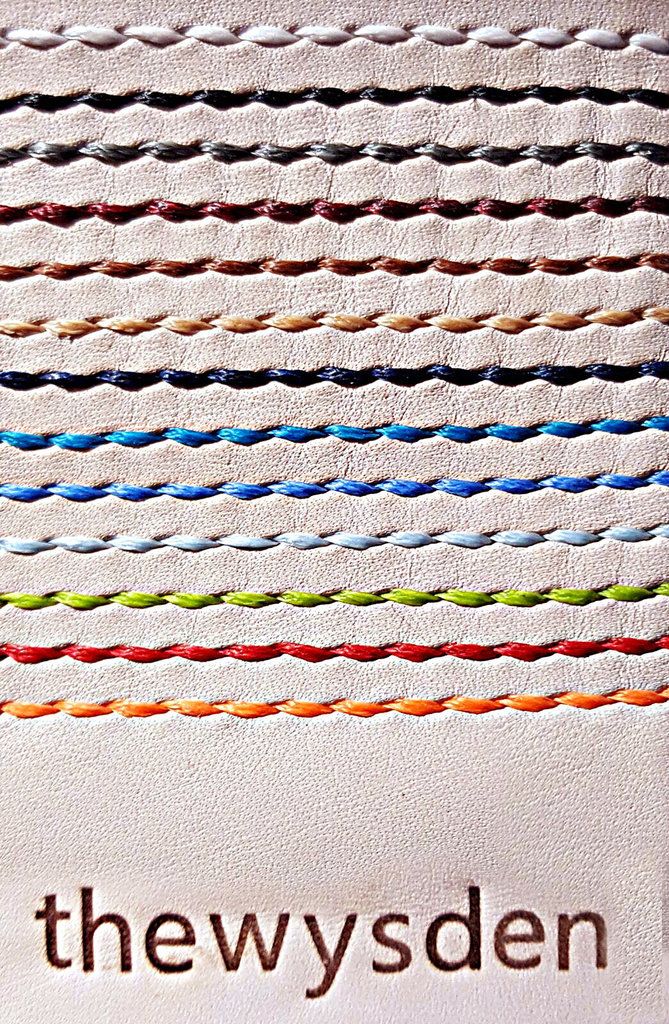 ---
About The Leathercrafter
The WYs Den was established in 2015 as a local startup, selling bespoke fine leather goods. The team consists of a local couple, both based in Singapore. Wan Ying was schooled in the schooled in the design and arts, who is the main atelier of this startup. While Kelvin is in charge of business development.
It all began when her interest was piqued by her first purchase of a bespoke leather backpack. An initial curiosity sparked a major interest and we figured that we should get our hands dirty and try making leather products ourselves. Through numerous trials and practice, we finally have ourselves products and items which we feel are good enough to present to everyone and have successfully sold our products to many clients on platforms like Carousell, Etsy, Shoppee, and Instagram. Being an Internet shop, you might not be able to physically see the items before deciding on your purchase but we would like to assure you that The WY's Den prides ourselves on excellence in quality and also in providing satisfaction through customer service. With our motto being "Handmade Excellence, Quality in Materials", we aim to bring long-lasting and beautifully crafted leather goods to our clients.
- This group order is only available for those residing in Singapore - For orders outside of SG, additional shipping may apply. Please drop us a note at hello@grouphunt.sg before ordering. - After the hunt ends, we'll update everyone via email. - Production commences right after the hunt ends. - We will collect the details for your name embossing after the campaign ends. - Every product is handmade with hard work, please do understand the long waiting time especially if there are many orders! -Estimated ship date would be Early August 2016