The Perfect Match Of Form and Function:
Nothing short of a revelation, S'well bottles are sleeker, cooler and more functional that traditional offerings, with the company genuinely committed to creating a unique product that stands out both in terms of form and function. Featuring a unique insulation standard miles ahead of other options in the market, the S'well bottle keeps your drinks cold for 24 hours and hot for 12, coupled with a highly engineered seal to guard against leaks. With several collections all designed to look extremely desirable in your hands or in the pocket of your backpack, you will be able to find a bottle that identifies with you unique personality for years to come.
Grouphunt Deal:
It has been a long time coming (we faced many challenges along the way), but we finally found a supplier to work with us for this exclusive Grouphunt for the awesome S'well bottles. With over 200+ requests from the community, this is one of the most highly sought after bottles in our little conclave of product loving enthusiasts. The savings are modest as S'well doesn't traditionally do discount, but if we hit 50 orders together then we can all save up to 18% together which is practically unheard of! Limited colors and stocks available - if you can't find what you want it means it's been sold out so fastest fingers first!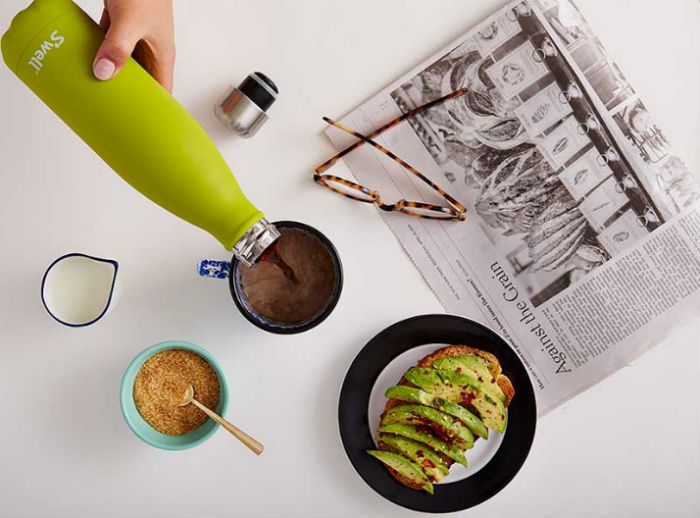 Colors Available:
We have 3 sizes available (9oz, 17oz and 25 oz) for your daily needs. For 17oz there is a top-up of S$10, and for 25 oz there is a top-up of S$28. Collections and Colors available are as follows:
Hydration Magic:
In 2010, S'well was launched with a mission to rid the world of plastic bottles. With your purchase of a S'well bottles, you not just receive a beautifully crafted bottle that keeps drinks cold for 24 hours and hot for 12, but you also give back to those in need (S'well partners with UNICEF to donate 10% of its sales to support the WaterAid organization which creates programs to improve access to safe water, hygiene and sanitation in some of the world's poorest communities - this has been the company's mindset from day one, not a by-product of their success.
- Keeps your drinks cold for 24 hours, hot for 12 - 18/8 double-walled stainless steel, non-toxic, non-leaching and BPA free - 9oz & 17oz fit in a standard sized cup-holder - 25oz holds an entire bottle of wine - Bottles do not condensate - Mouth is wide enough for ice cubes and drip-free sipping - Vacuum sealed - S'well has teamed up with the U.S. Fund for UNICEF to help provide clean drinking water to children around the world
Size Chart
- This group order is for those residing in Singapore only. - For orders outside of SG, additional shipping may apply. Please drop us a note at hello@grouphunt.sg so we can provide you with a shipping quote. - After the hunt ends, we will update everyone via email with details on shipping - Product ships in 2-3 weeks after campaign ends, directly from an authorised distributor of S'well. No returns are available for this hunt. - Estimated ship date is Mid Aug 2016