Grouphunt Deal:
If you were to buy WOOLLIP Travel Pillow individually, it would cost about S$65.9 (Including shipping). Buy as a group to unlock savings together - if we hit 50 orders everyone gets their pillows at S$55.5 each (15% OFF)
Do note that this is a group pre-order for a crowdfunding project, by joining you agree that Grouphunt is a logistics facilitator and does not guarantee the final product as advertised by the creator. We need a min. of 10 orders for savings to be worth it, and 50 orders to unlock the maximum discount! Do help spread the word and tell your friends!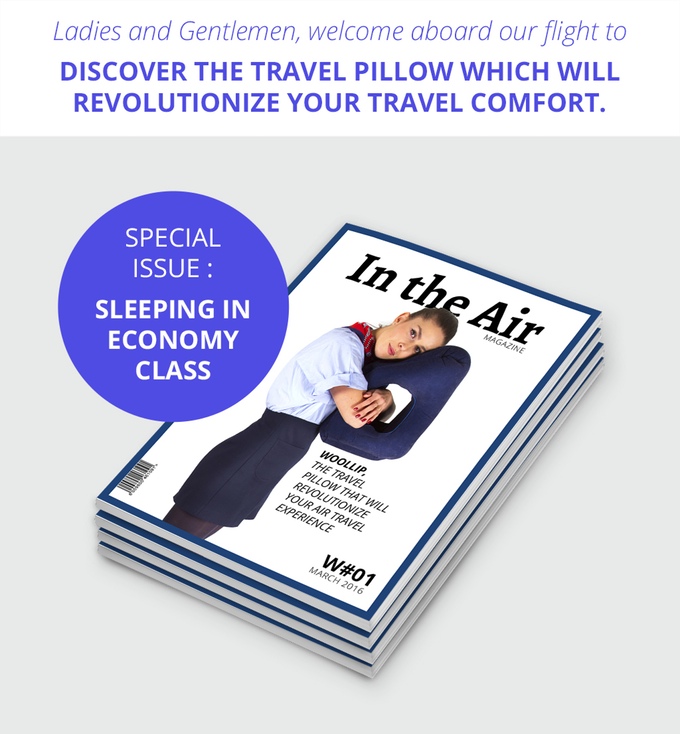 Light, foldable, inflatable, you can use it in any means of transportation. It is the perfect travel companion !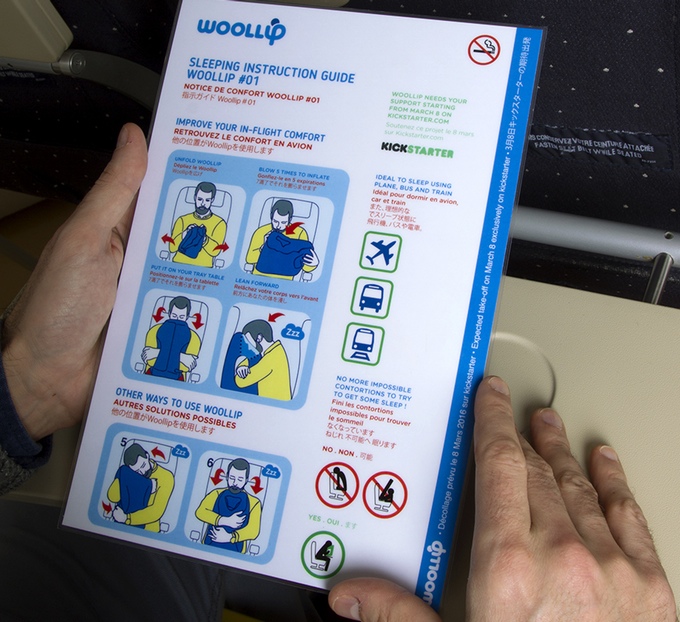 Instant deflating. Ready to fold in 2 seconds.
Sleeping well is a matter of good position.
In airplanes you have to remain seated to sleep and gravity will always pull your head forward. While most of the cushions try to prevent this natural movement, we thought that we should follow it, and lean forward with a pillow supporting the head and upper body, like in a portable massage chair.
Now, with Woollip you can relax and enjoy your flight, we know by experience that you'll find your own ideal sleeping position.
With the cabin luggage restrictions, who would want another bulky pillow? Woollip is inflatable, light as a smartphone, so you can take it anywhere.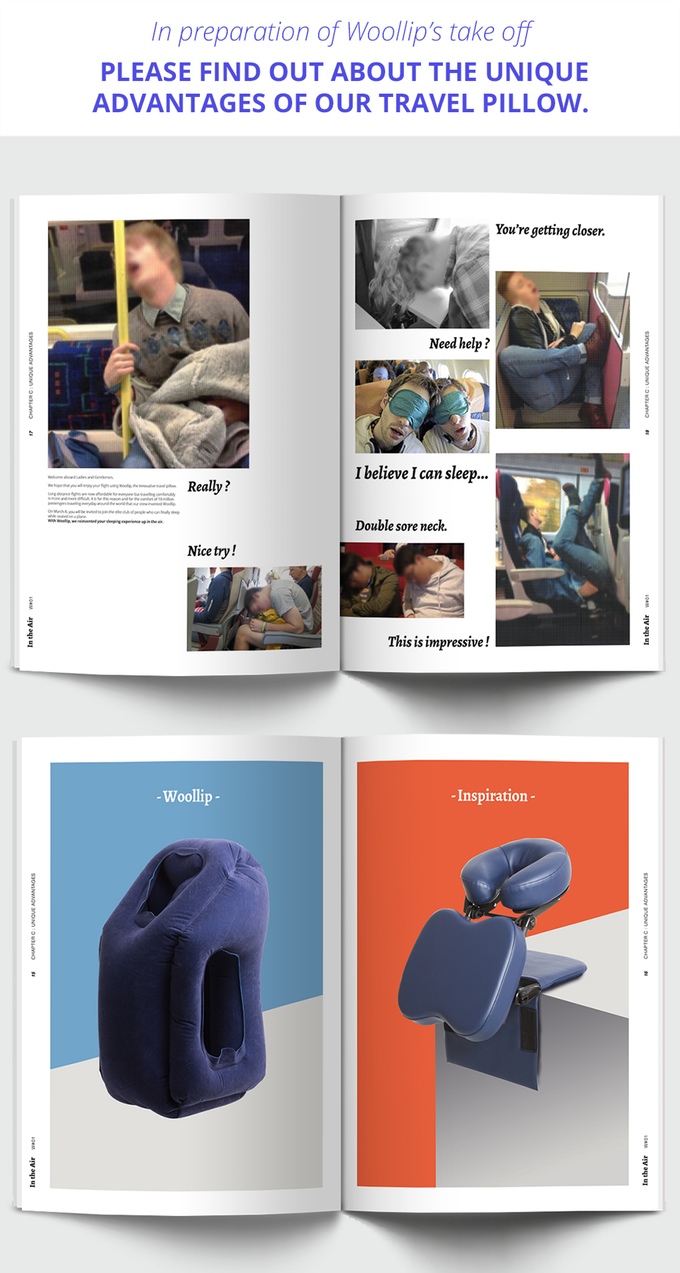 "Woollip helps to relax your neck muscles : no more stiff neck or back pains after a long trip!"
 « It works in a very Yogaic way, helping a full relaxation by supporting your upper body. »
Before patenting our new travel pillow, our designers asked Physiotherapists to help find the best sleeping position while seating down. We also worked with Yoga teachers to ensure that Woollip will help you relax.
In fact, we discovered that Woollip works better that what we imagined. It provides sensation of relaxation, as explained by our experts.
The physiotherapists confirmed the diagnosis: Woollip supports the upper body and allows the shoulders and the head to fold forward, relieving back pain and sore neck. That helps you to fall asleep.
At that time, we knew we had achieving our goal.

Every day, millions of air passengers dream of finding the solution.
That is why we created Woollip, the "flipped pillow"!
- This is a group pre-order for a crowdfunding project. - By joining, you agree that GroupHunt is a pure logistics facilitator and does not guarantee the final product as advertised by the creator. - This group order is only available for those residing in Singapore. For orders outside of SG, additional shipping may apply. Please drop us a note at hello@grouphunt.sgbefore ordering. - As this is a crowdfunding project, no returns are available. - After the hunt ends, we'll update everyone via email. - According to the project creator, the order is estimated to ship in October 2016. - Once the orders have been received in our warehouse, we will redistribute locally or inform you for collection. GroupHunt will not be responsible for any delays caused by the project creator.