Patent Prints Star Wars: Iconic & instantly recognisable for the geek at heart!
Based on original designs from the US Patent Office, every poster is printed on 90 lb. cardstock paper and handmade to order. Patent Prints are the perfect gifts for that nerdy friend we all have, or for adding some light hearted fun to your walls.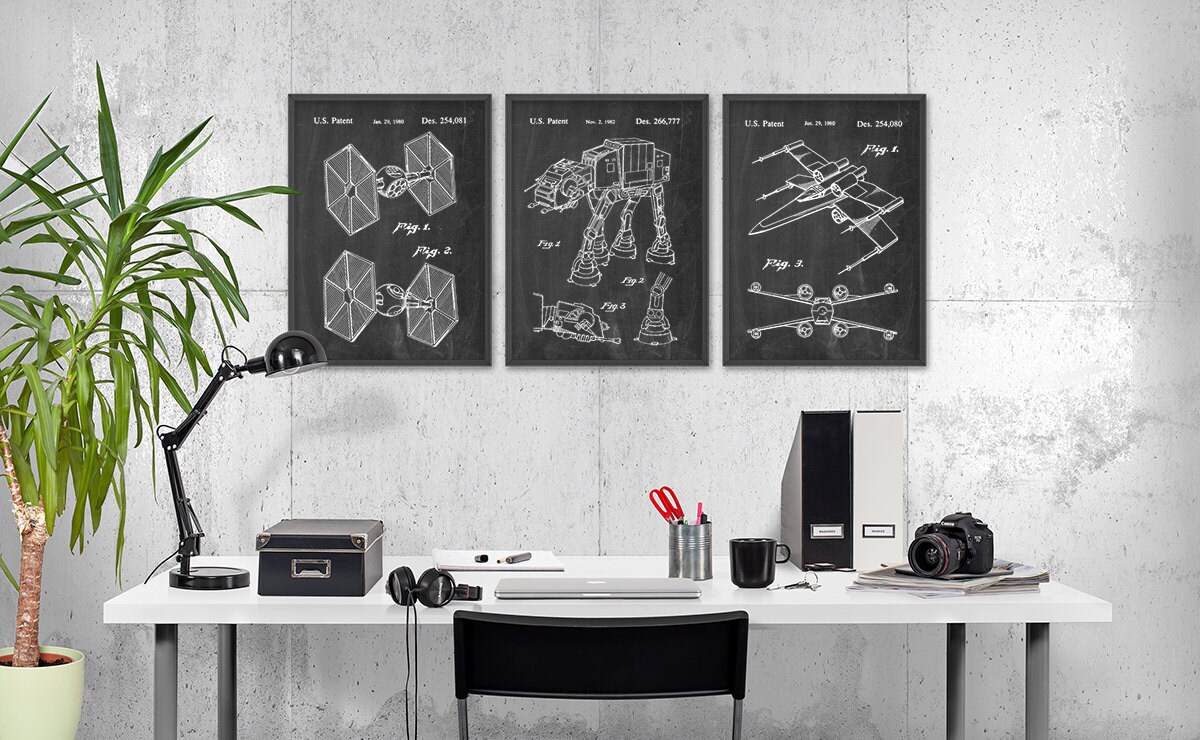 This time round we're doing a special Star Wars Edition, with posters close to heart for fans out there. Every poster is available in either Chalkboard or Blueprint, and is sized 12 x 18 inches (slightly larger than A3 size). They will look stunning on your walls! Select your print design at checkout.
---
General Ackbar Art Print & R2D2 Art Print
X-Wing Art Print & Rebel Bike Art Print
AT-AT Imperial Walker Art Print & TIE Fighter Art Print
Lambda Shuttle T4-A Art Print & C3PO Art Print
Boba Fett Art Print & Lightsaber Art Print
RZ1-A Wing Interceptor Art Print & B-Wing Star Fighter Art Print
Plenty of Patents Aplenty! Available in 2 colors:

Every poster is available in either Blueprint or Chalkboard. They all measure 12 x 18" - slightly larger than an A3 size and will look stunning on your walls.
You can select your preferred color & design at check-out.
Specifications

PatentPrints
Printed on 90 lb. cardstock paper
Handmade to order
Designs from US Patent Office
12 x 18" (Slightly larger than A3 size)


Admin & Shipping Info
Prices in SGD
This group order is only available for those residing in Singapore.
For orders outside of SG, additional shipping may apply. Please drop us a note at hello@grouphunt.sg
After the hunt ends, we'll update everyone via email on confirmation & shipping.
No returns are available
Product ships in 2-3 weeks after the campaign ends, shipped direct from USA
Estimated ship date is 31st Jan 2016