The Hobonichi Leather Cover A6
Our second collaboration with The WY's Den: Introducing our Leather Cover for Hobonichi A6
Introducing the Hobonichi Planner
The Hobonichi is a popular Japanese brand notebook/daily planner. It is famed for its thin yet extremely high-quality paper - the Tomoe River Paper, which is resistant to bleeding of inks and paints. The Hobonichi is also furnished with a yearly, monthly and daily view for ease of notes taking and recording activities. It also comes in two sizes, A5 and A6, which gives its users an additional choice.
Simple Design for the Minimalist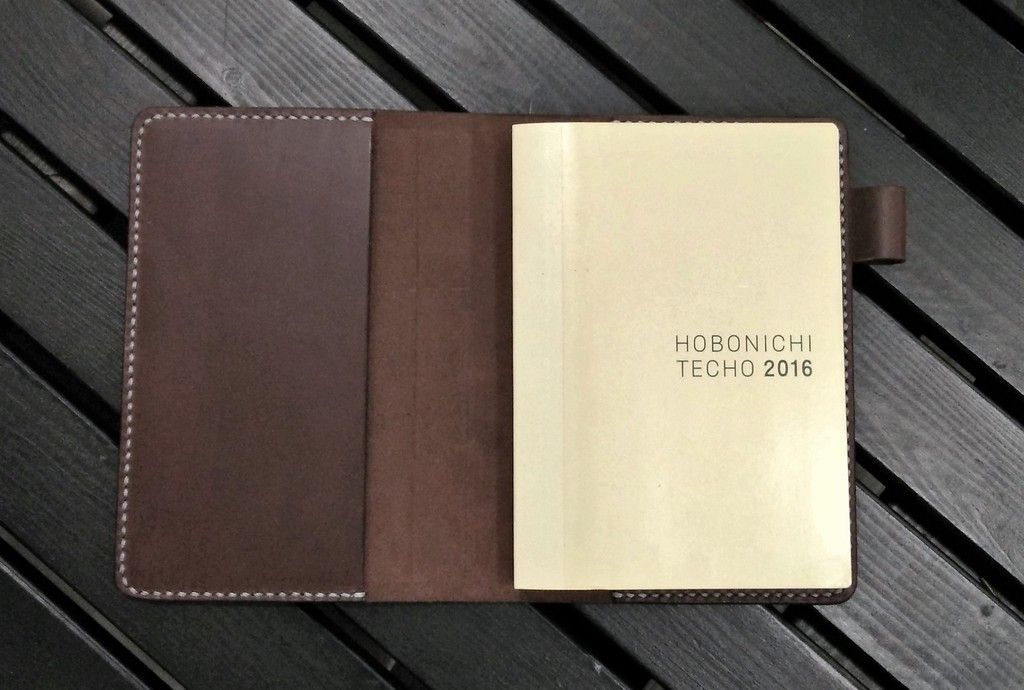 As with all notebooks and daily planners, you would want to keep it well-protected, either from wear and tear, or from the elements. With this Hobonichi Leather Cover, it fulfils both aforementioned functions. With slots to properly fit both sides of the Hobonichi, the leather cover caresses and protects the Hobonichi fully. It also comes with a pen loop on the sides of the cover. This further adds more convenience to its users, as they will no longer have to dig in their bags for that illusive pen, or clipping pens onto the Hobonichi, which ruins the notebook.
Carry Your Best Companion in Style
The pull-up and natural vegetable tan leather used for the Hobonichi Cover also ages gracefully, achieving a patina that adds more character to the leather cover over constant use.If a Hobonichi notebook/daily planner is a staple to you, it is time to invest in a cover to keep them in good writing order. And there is nothing more formal and classy than to have them cradled in a gorgeous leather cover, allowing them to be protected from moisture, and remain crisp and clean for prolonged use. Every cover is individually cut, sewn and finished in our little home-based workshop in sunny Singapore. All covers are crafted with love and sincerity.
Same Great Stitching and Handiwork
Every cover is individually cut, sewn and finished in our little home-based workshop in sunny Singapore. All covers are crafted with love and sincerity. Support us and support local!
Hand Burnished edges to ensure a smooth and shiny finish
All edges are hand-burnished with a wood burnisher, using Gum Tragacanth, water, beeswax, and our specially concocted edge sealing solution to ensure properly sealed and shiny edges. This allows the two leather pieces to be joined together seamlessly with a great finish.By sealing the edges tightly together with our special solution, we are able make the cover more tough and durable to any conditions!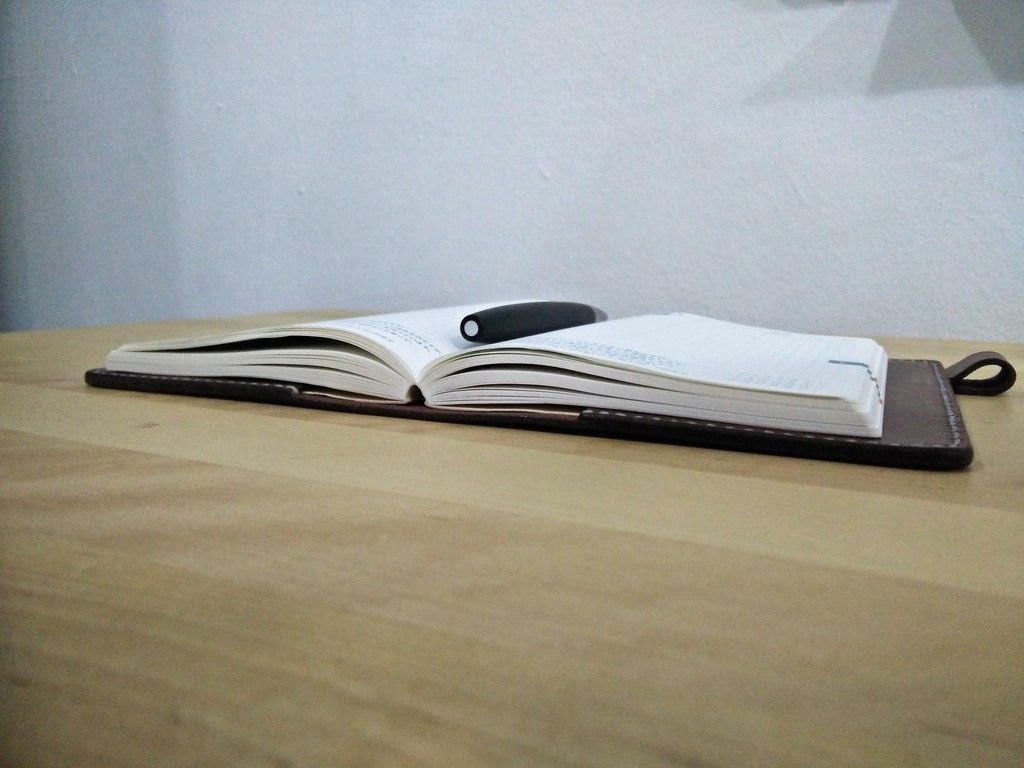 Leathers Available:

Black, Burgundy, Brown Oily Pull Up from a local supplier. 100% genuine full-grain cowhide. It is infused with a thin layer of oil, which contributes to the lightening of the color of the leather when it is folded. Its luxurious surface provides a smooth and comfortable grip on the cover, and is water resistant, thus protecting the Hobonichi within it from getting wet. With the way pull up leather is tanned, scratches on it can be lightened with a gentle rub.
Natural Veg Tan from a local supplier. 100% genuine full-grain cowhide. But unlike oily pull-up leather, which is aniline dyed, natural vegetable tanned leather is undyed and maintains its natural state. Natural Veg Tan is unique in that over prolonged use and exposure to sunlight, it ages beautifully and forms a patina, which is much admired by leather lovers.
---
About The Leathercrafters
The WYs Den was established in 2015 as a local startup, selling bespoke fine leather goods. The team consists of a local couple, both based in Singapore. Wan Ying was schooled in the schooled in the design and arts, who is the main atelier of this startup. While Kelvin is in charge of business development.
It all began when her interest was piqued by her first purchase of a bespoke leather backpack. An initial curiosity sparked a major interest and we figured that we should get our hands dirty and try making leather products ourselves. Through numerous trials and practice, we finally have ourselves products and items which we feel are good enough to present to everyone and have successfully sold our products to many clients on platforms like Carousell, Etsy, Shoppee, and Instagram. Being an Internet shop, you might not be able to physically see the items before deciding on your purchase but we would like to assure you that The WY's Den prides ourselves on excellence in quality and also in providing satisfaction through customer service. With our motto being "Handmade Excellence, Quality in Materials", we aim to bring long-lasting and beautifully crafted leather goods to our clients.