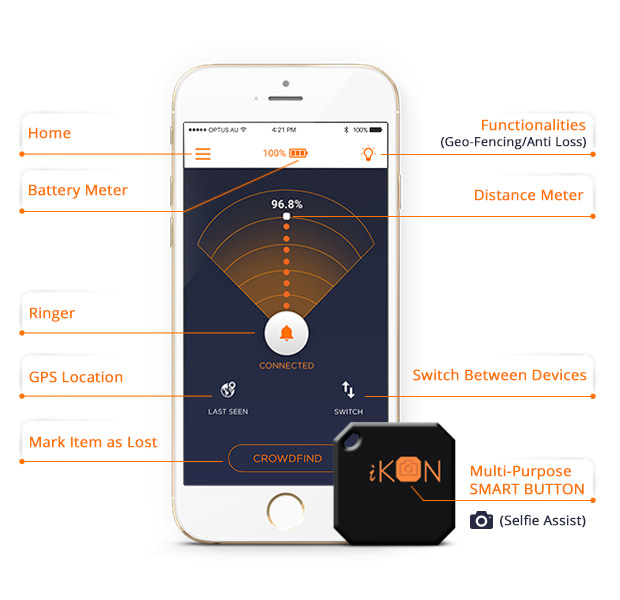 ​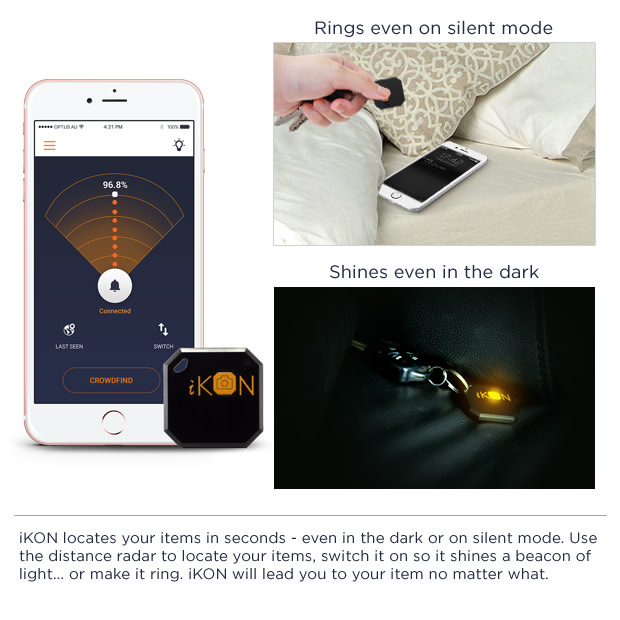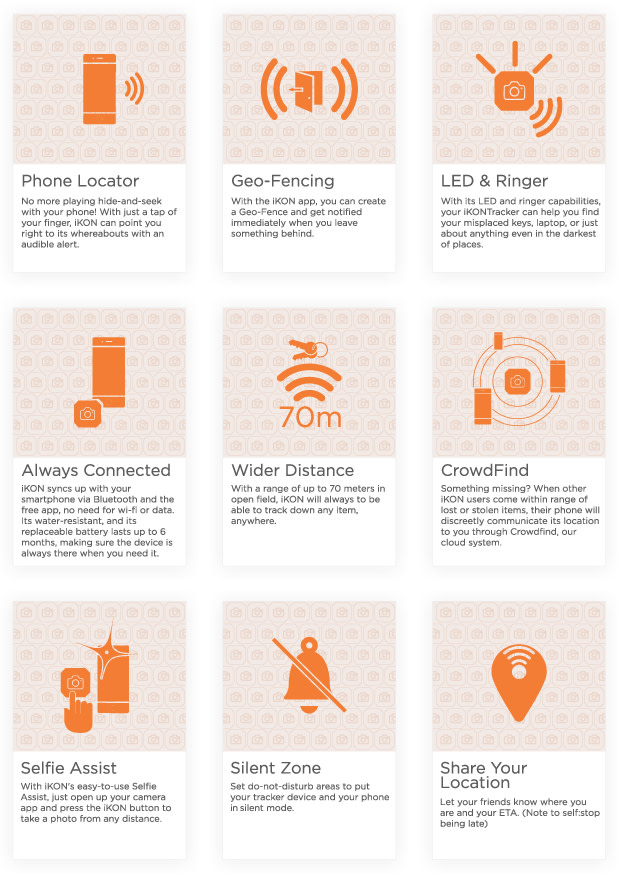 The Ultimate Tracking Device Showdown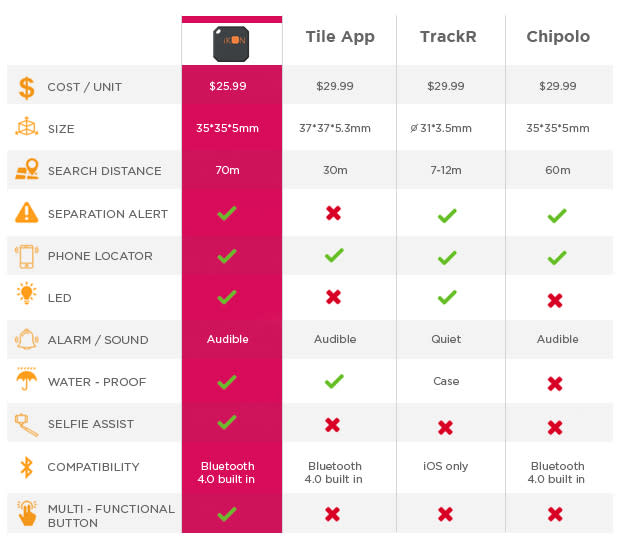 The average person misplaces up to nine items a day, and that means every day you're wasting time and energy and adding unnecessary stress to your life. Don't you have better things to do than search for your wallet or keys?

iKON Tracker helps end the frustration of losing items and keeps valuables traceable in every location. Compact and portable, iKON can be used on almost any item big or small, including car keys, wallets, purses and other valuables – including pets. The iKON Tracker drastically reduces this wasted time, so you have more time to exercise, relax, or spend time with family.

The iKON Tracker keeps you from leaving things behind. Geo-fencing allows you to receive alerts when your items get too far away from you, so you know immediately to retrieve your things before it's too late.

Never be in a situation when you can't find your phone when you need it most! Just click on the iKON Tracker button and your phone will be heard and found!

The iKON Tracker also assists with selfies! Use the smart button on your iKON tracking tag as a remote control to take better selfies, and enjoy good times knowing your items are totally secure.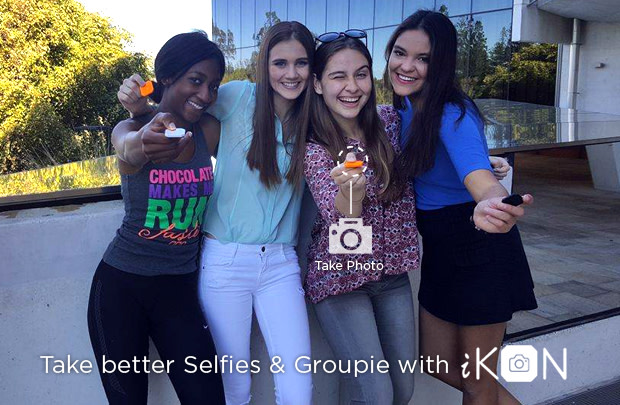 Jam-Packed With The Latest Tech.
iKON + The App Keeps Your Things Within Reach.