A timepiece should be a work of art.
Introducing the Classic Collection -- a classic watch form with natural detailing. Casual, understated, and unpretentious. One watch body which comes with easily changeable straps to fit your every day style. With your support today, we'll use the funds to produce this new collection.
Ordering a single watch will set you back $98 SGD. We're Grouphunting it for $89.9 SGD each if we get 4 orders!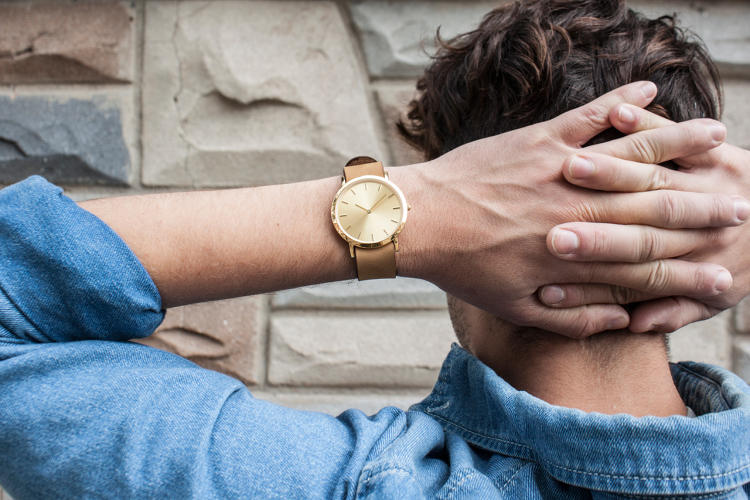 ---
We are a small team with a big passion for nature and for merging materials, art, and design. What started as an art school design project became our Carpenter Collection wood watch, which we launched on Kickstarter in 2013.
We followed it up with an even more ambitious and unconventional design with the Mason Collection marble watch, in Summer 2015. Over these last two years we've showed our flair for the unusual and earned a reputation as a design studio that creates more than just timepieces -- we craft sculptures for the wrist. We believe a quality timepiece should be a conversation piece.
While our previous backers and fans love our forward-thinking watches, they also have told us that they want something simpler. Something more versatile. Something they can wear everyday without making a big statement, while still showing their appreciation for fine design, craftsmanship, and the natural world.

Interchangeable Straps
We've designed this collection with versatility in mind. A wrist watch is an expression of who you are - your mood that day. Our leather straps are "zulu" or "nato" style which means they are easily swapped out with no tools at all.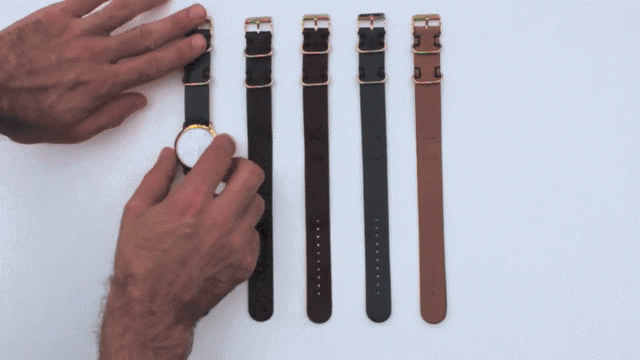 Quality components
To create a quality product both inside and out, we use a premium two hand Swiss parts Ronda movement inside the watch. The internal analog quartz crystal movement features five jewels, which gives added precision accuracy. The battery life is over 3 years.
For the watch dial we've chosen high quality ceramic stone and genuine wood procured from lumber off-cuts.
Unlike most other watches on the market, we don't cover the dial with unnecessary clutter or a large logo. We want the natural detailing to shine above all else, so have stripped the watch down to its essentials.
We started with a thin, iconic watch body reminiscent of our favorite classic timepieces from the 20th century, and asked ourselves how we can put our own spin on it.
Through multiple rounds and iterations, we've tested and perfected the internal and external structure and settled on the solution -- just a tiny accent that emphasizes nature, right on the face.
Making such a minimal product has required restraint. We're proud to have previously been the first to make a truly soft and flexible wood strap on our first collection. Our second collection featured both a watch body and watch dial out of solid marble. For this Classic Collection, we listened to the backer community and adjusted our approach. We aimed to create something accessible, flexible, and beautiful.
With 5 body types and 5 strap colors, there are a total of 25 options to choose from. Mix and match your favorite combination.

If you'd like to order extra straps, please email us at hello@grouphunt.sg.
---
Admin & Shipping Info
This is a group pre-order for a crowdfunding project. By joining, you agree that GroupHunt is a pure logistics facilitator and does not guarantee the final product as advertised by the creator.

This group order is only available for those residing in Singapore. For orders outside of SG, additional shipping may apply. Please drop us a note at hello@grouphunt.sgbefore ordering.

As this is a crowdfunding project, no returns are available.

After the hunt ends, we'll update everyone via email. According to the project creator, the order is estimated to ship in Jan 2016.

Once the orders have been received in our warehouse, we will redistribute locally or inform you for collection. GroupHunt will not be responsible for any delays caused by the project creator.