Massive Evolution in the Light Shore Jigging Scene
The Majorcraft KG Evolutions are specifically designed to handle hard fighting Pelagic fish like Queens, GTs and Cudas in open waters, but can also handle other applications like targeting of KBLs in tighter bay areas. It does this with a sensitive tip section that helps identifying short bite and a flexible belly section and a strong "Cross Force" butt section, this rod makes quick work of fishes while providing a challenging fight. Even with all these features, the price point makes it super affordable, highly versatile and truly a cutting-edge SW rod for anglers.
Grouphunt Deal:
Can we make an already affordable rod even more attractive? Of course we can! That's why you are browsing on Grouphunt :) Here's a breakdown of the deal we got for the KG Evolutions, which is nothing short of amazing. I'll be placing some own orders for this badboy, so help me make it a success!
Retail Pricing: S$238
Grouphunt Pricing: S$125 (If we hit more than 15 rods in total)
What this means is that if we get total of 15 orders or more, everyone gets their rod at S$125 each!!
Product Detailing: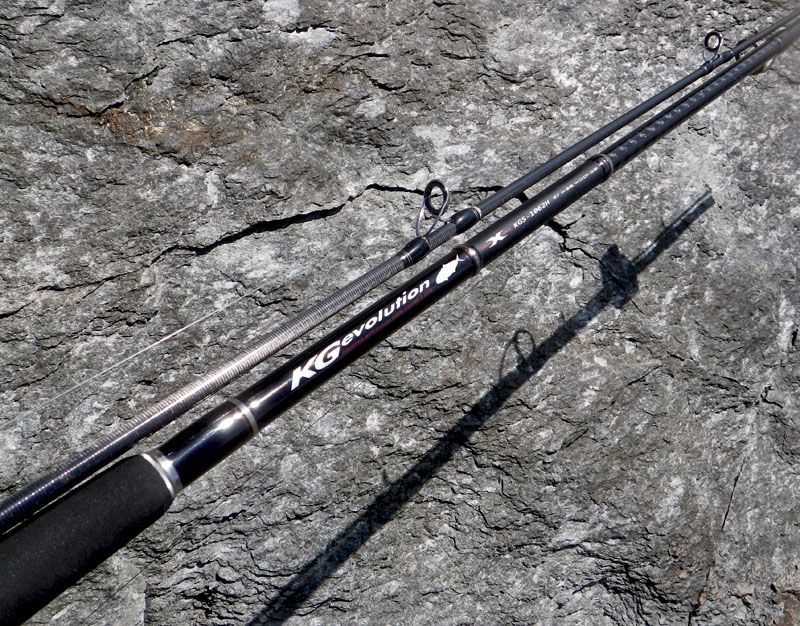 Product Features:
- Fuji K Series Silicone Carbide Guides - Fuji DPS Reel Seat with Locking Rings - Toray High Grade Low Resin Carbon - Major Craft Cross Force Construction - Fish Fighting Power + Sensitivity
Rod Description & Specs
Bay Seabass Series: KGS-762L/Bay
Using this rod makes it easy to cast soft plastics, small minnows or plugs to target clever KBL in closed-off section of bay. You can make sensitive action to catch such a KBL with this model. The strong butt power makes it easy to land even unexpected big ones.
Standard Light Model: KGS-782LL
The versatile light game model. This handy length is suitable for long distance casting and fast jigging back of lures/jigs/pencils. Enjoy the thrill of fishing speedy fishes like baby GTs/Todaks/Queens/Cudas. Perfect rod to provide skill challenging fight without compromising on the rod power.
Sensitive Custom Model: KGS-782SC
The length was designed to shoot your lures into small areas with pin point accuracy. The flexible tip section is said to never miss a short bite. This model is a sensitive and lightweight rod appropriate for super finessing pelagic fish. A big difference in tough conditions