Please note this is a
Crowdfunding Hunt
. While Grouphunt does not guarantee the promises as advertised by the creator, what we promise is to redistribute the goods to you as soon as we receive them, similar to if you placed the pledge on your own.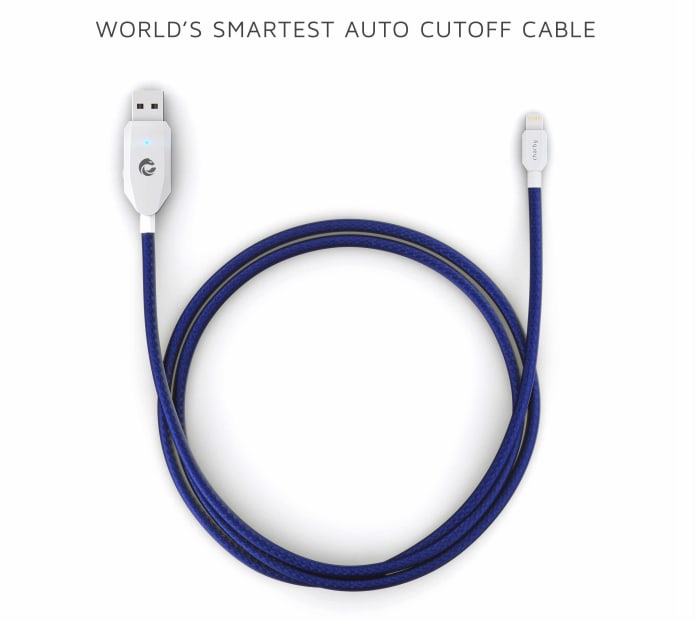 A cable that prolongs your battery life by helping you to stop charging automatically when your device is fully charged, so you don't need to worry about leaving your phone charging overnight.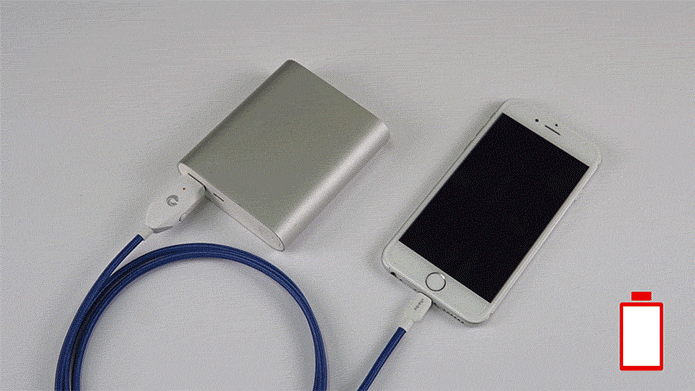 Battery experts says that leaving your battery at above 80% charged level for a long time put strain on it, hence shorten its life span. Most of us prefer to leave our phone charged overnight, so that we can have full battery the next day. As we charge overnight, we are decreasing its lifespan at the same time.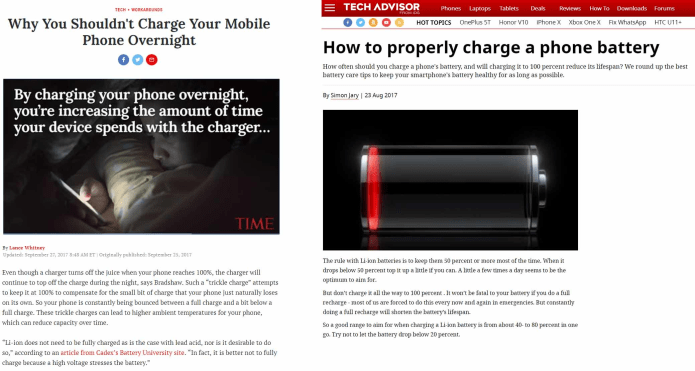 That is why we invented Charby Sense, to allow us to charge overnight to have full battery for the next day while protecting its lifespan.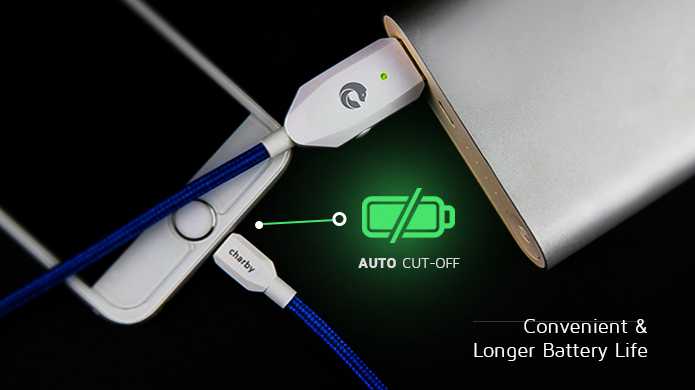 Charby Sense comes with all the features to serve you and your battery better.
Whether it is prolonging battery life, charging faster to save your time or makes charging your smartphone more convenient – Charby Sense has it all covered.
Not to mention, it'll also save your money from frequently replacing fragile cables.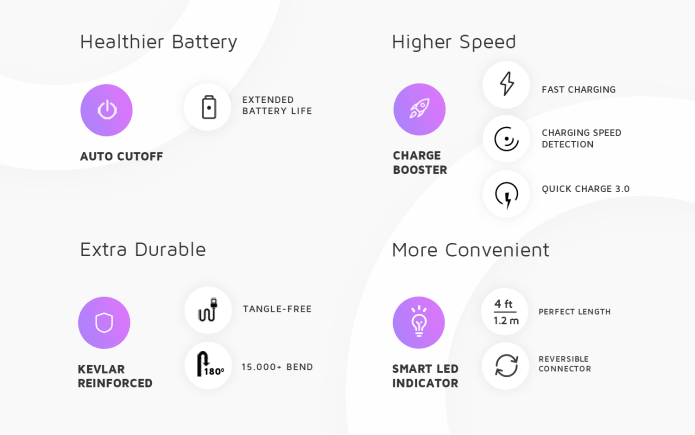 We combine the best material to give you the best quality that you deserve.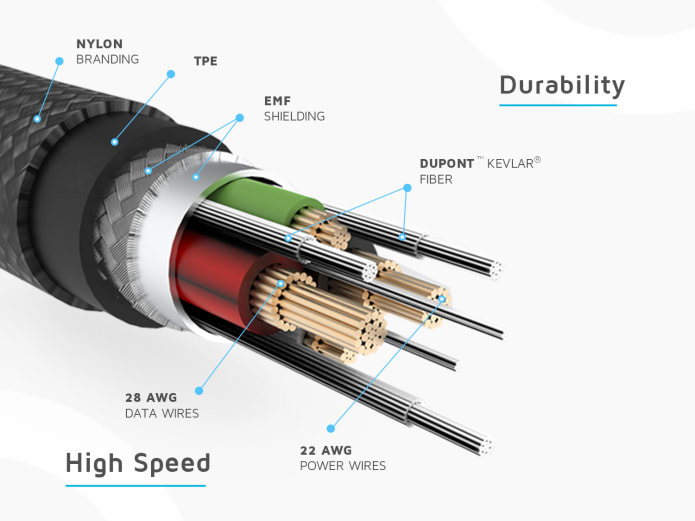 Integrated with sophisticated technology – Charby Sense has current sensing ability which allows it to cut off charging automatically, detect charging speed, and also boosts charging from laptop USB port.

We know your time is precious, that is why Charby Sense is integrated with smart charging to ensure you a faster charging speed in every scenario.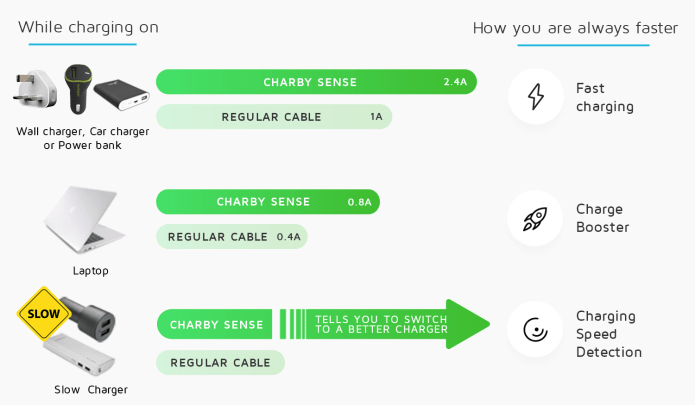 Charby Sense allows you to spend less time charging and more time using your device.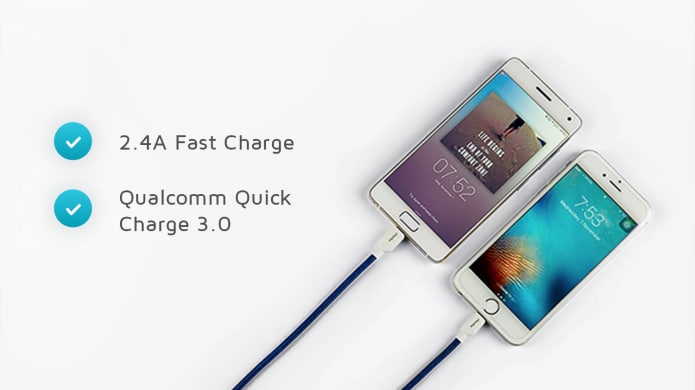 Takes forever to charge on your laptop? Just press the button to enter CHARGE BOOSTER mode which disables data transfer and instantly charges 2x faster.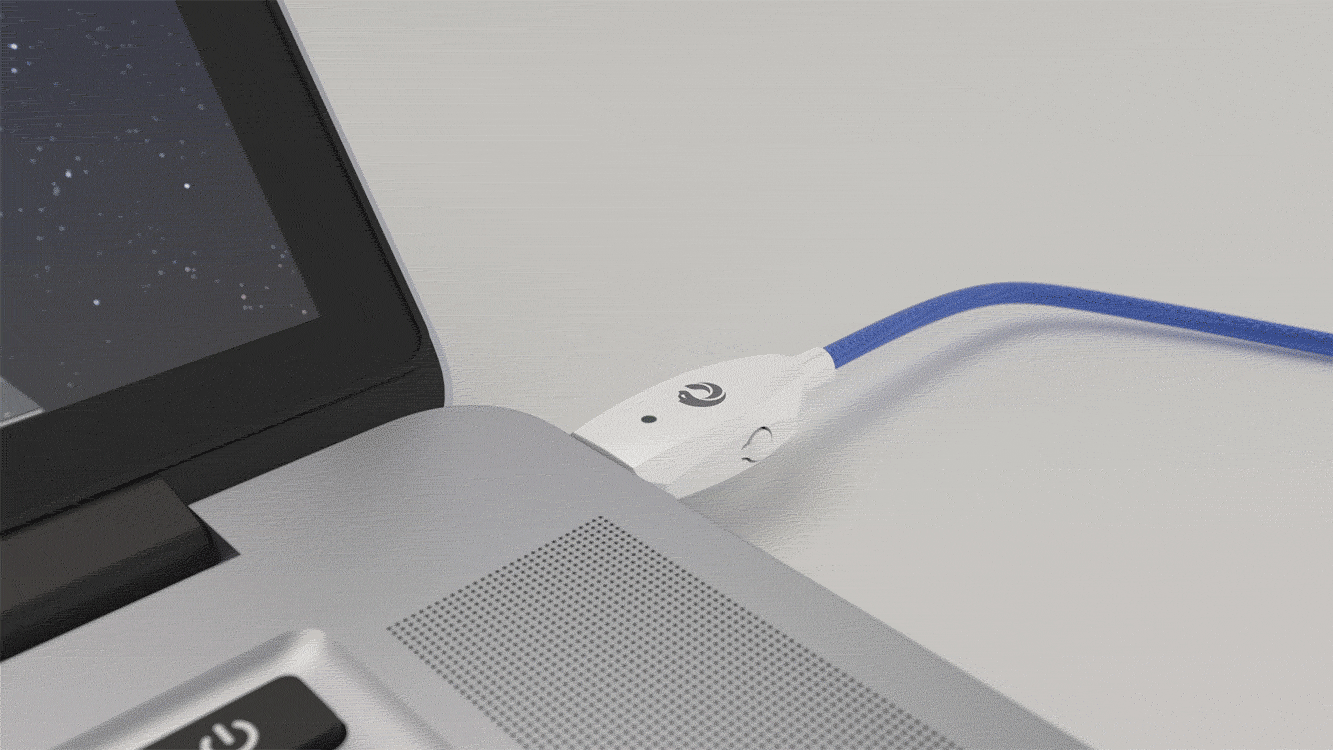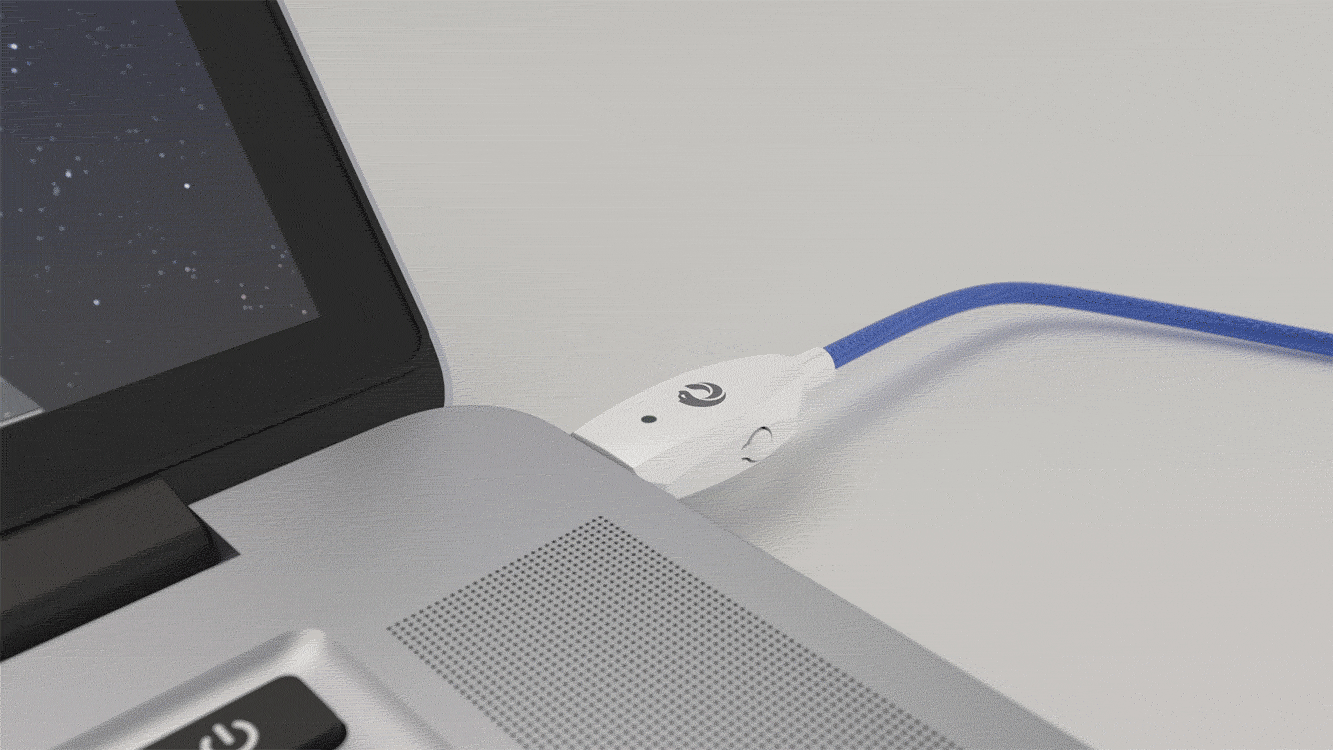 Charby Sense lets you know your charging speed, making you a smarter user.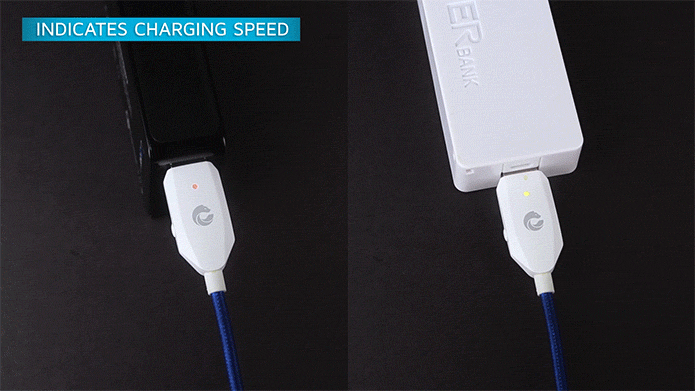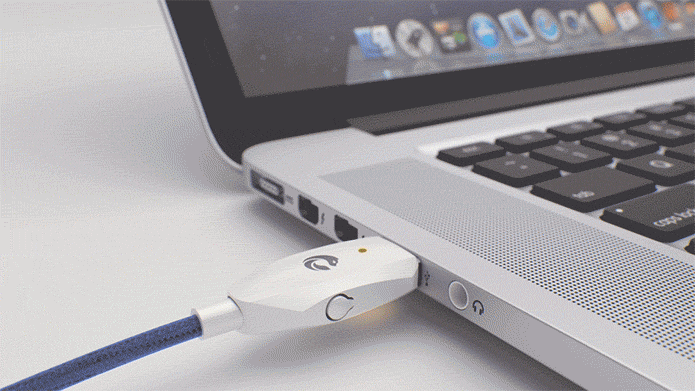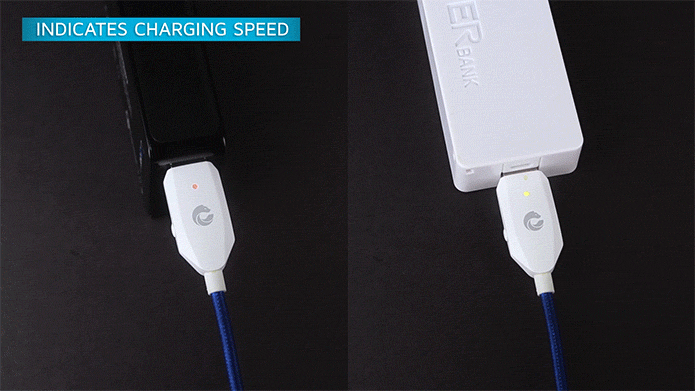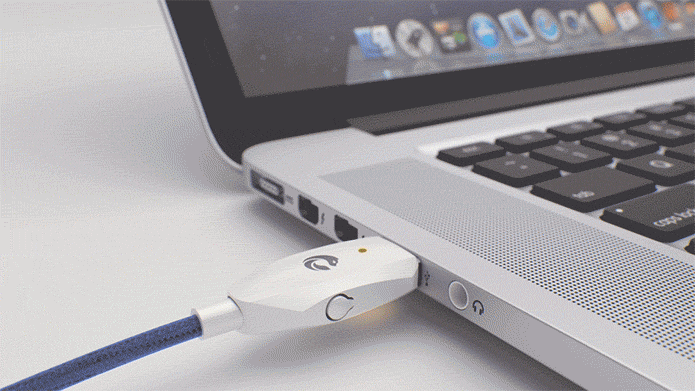 Often find yourself forgetting to charge your phone?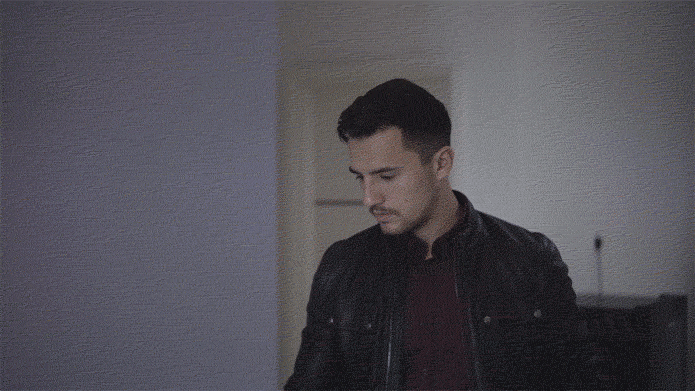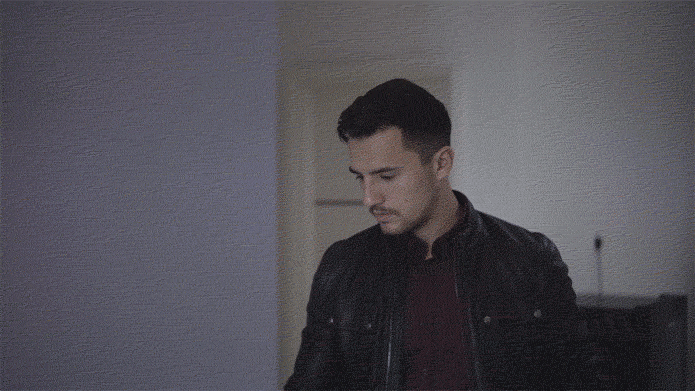 The LED lights up when you plug in, so you will know whether the power source is connected.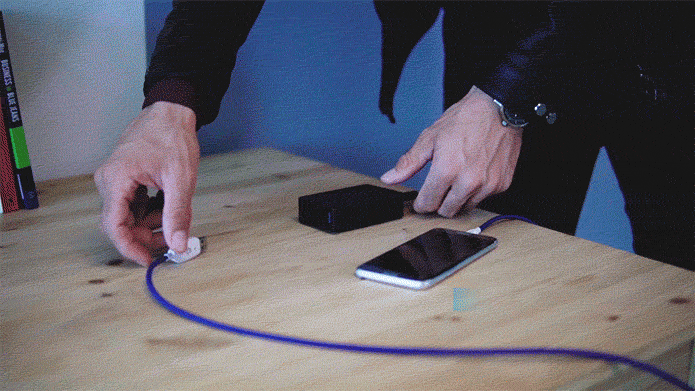 With Smart LED indicator, never find yourself forgetting to plug in your charger or unknowingly charging with a slow charger again.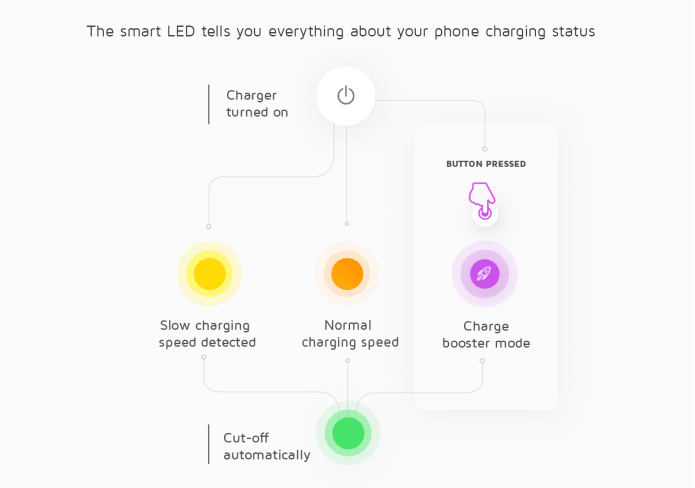 Reinforced with Kevlar fiber, Charby Sense is so strong, it can even support your own weight!
Charby Sense has been tested in lab to be able to bend for over 15,000 times, which is up to 3x more than any average cables.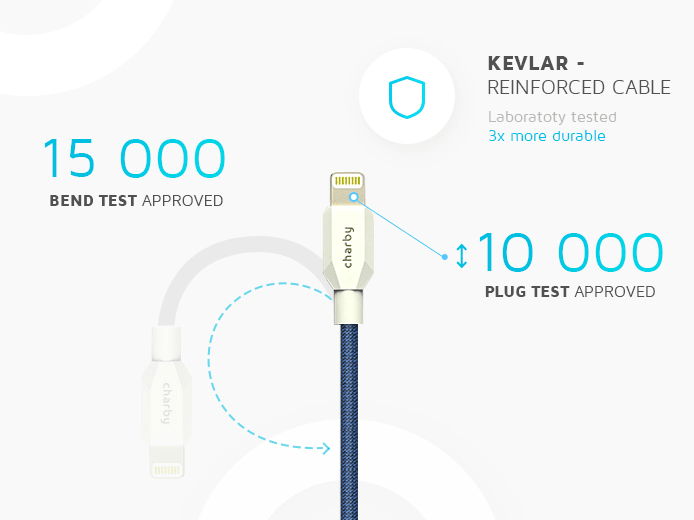 Charby Sense is 4 ft./1.2m long as we tested it to be the perfect length for most situation. Now you can use your phone comfortably while charging. No more awkward & tiring position.


With a reversible Type A connector, it's instant connection EVERY TIME. You'll never have to flip the USB multiple times just to plug in.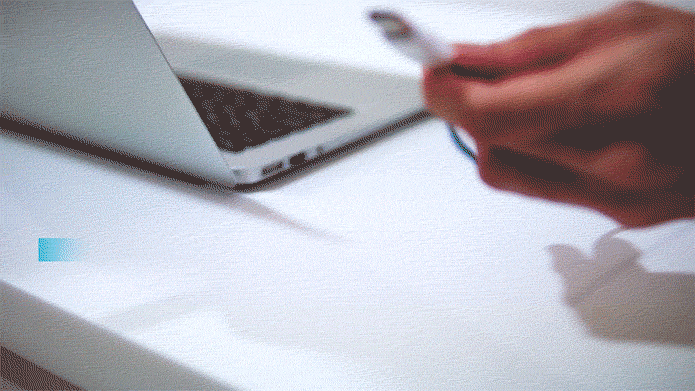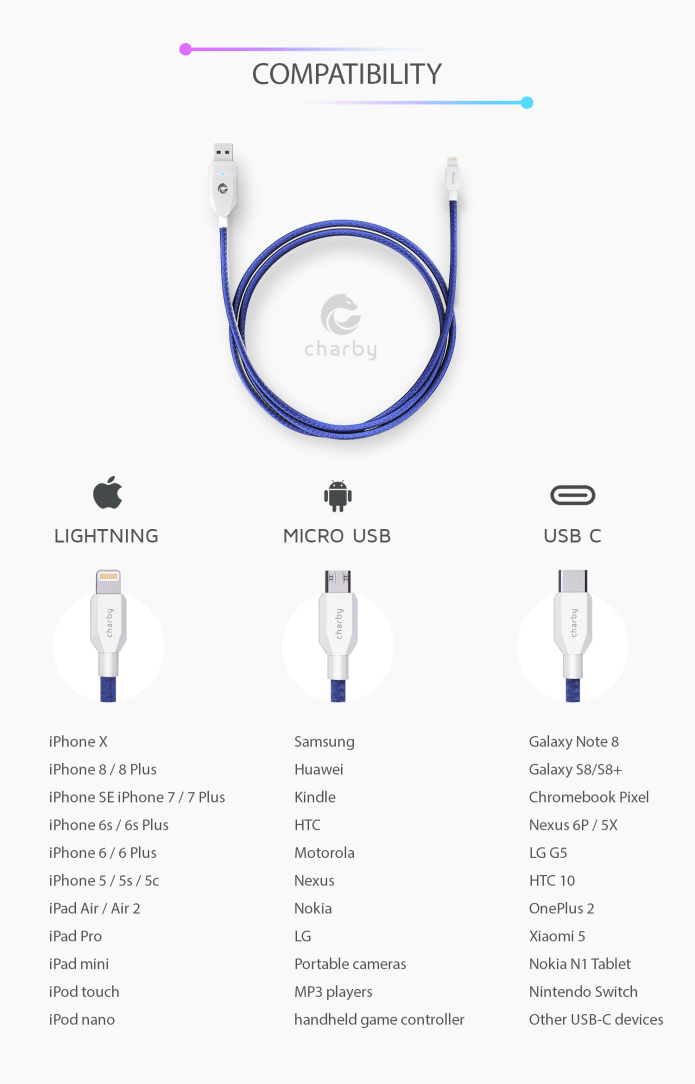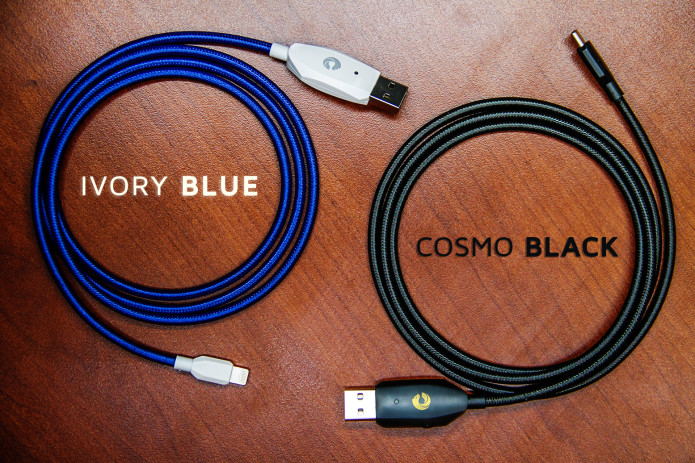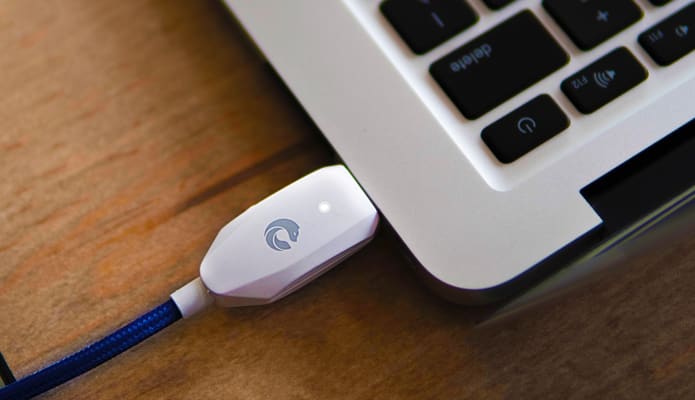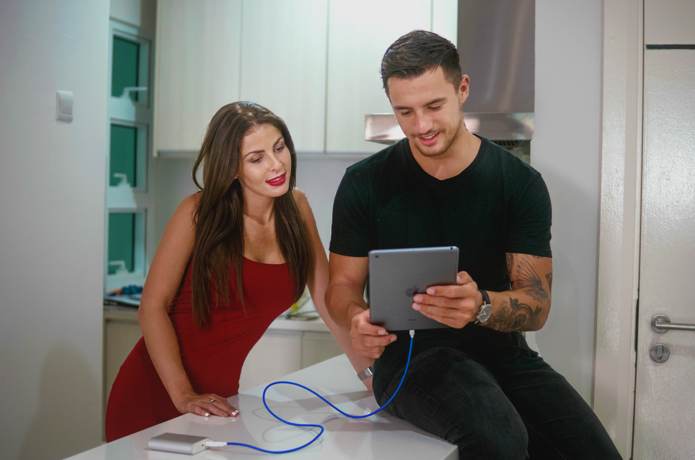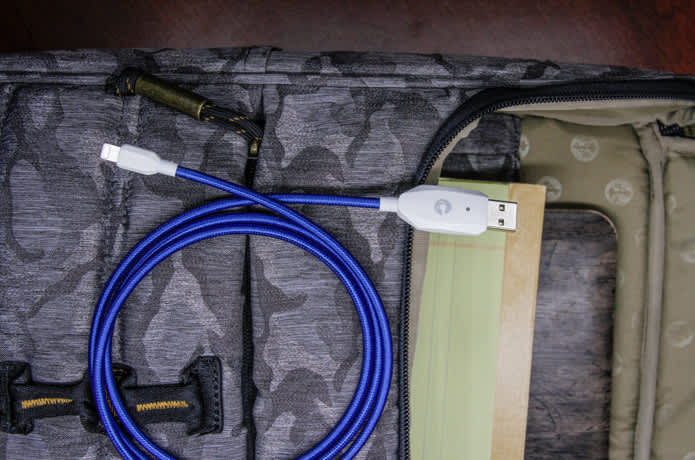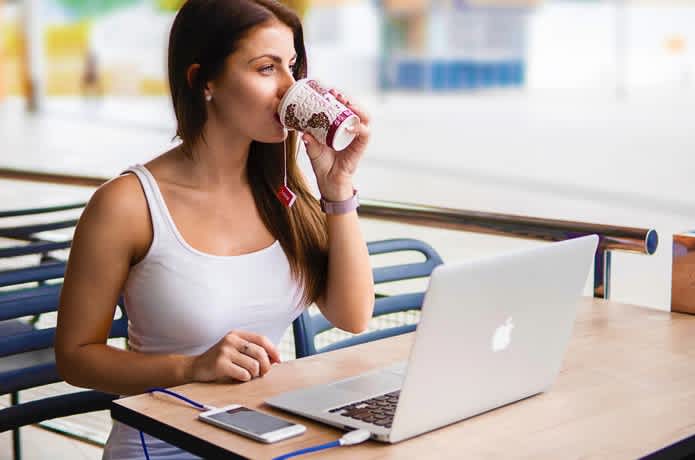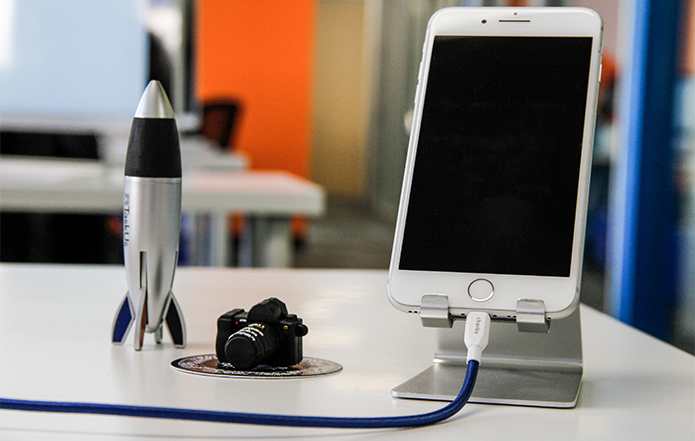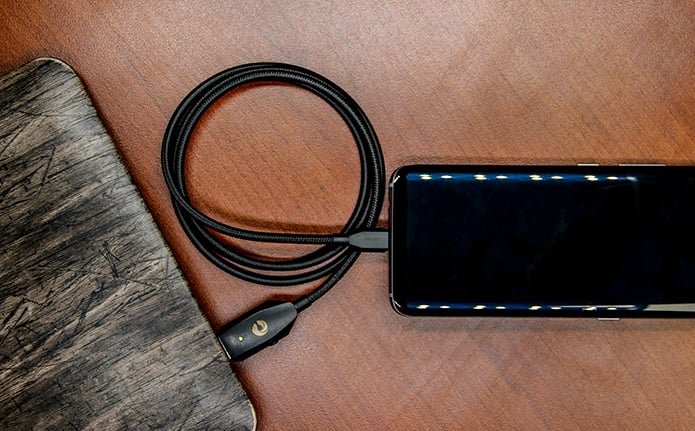 Charby Sense is nearly complete. We have started the manufacturing process, with tools and injection mould manufactured, and small batch production completed. We just need your help to complete the mass production order.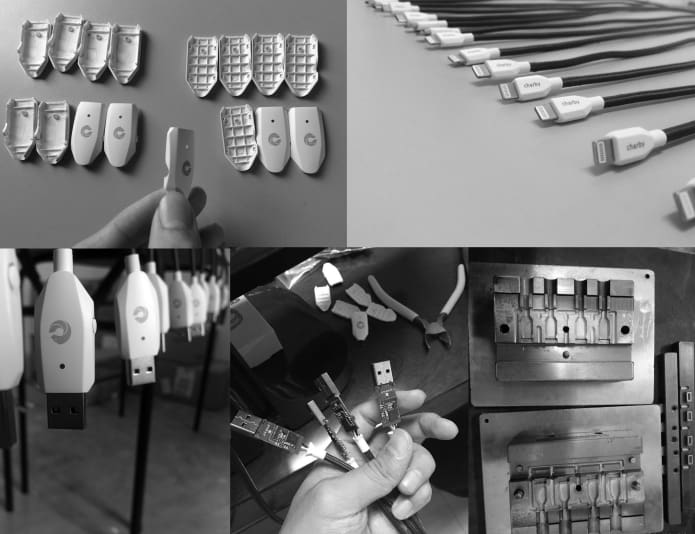 We have successfully completed the tools and injection moulds, and also produced small batch of Charby Sense. Currently, we are working with our partners on production, assembly and international logistic plan to keep on track with our timeline. For international logistic, the speed of delivery may vary depending on the country location. Should we miss the projected timeline, we'll let you know why and make it right as quickly as possible.

Does auto cutoff feature works on wall charger and power bank?
Yes. Auto cutoff feature works on all USB ports, including car charger, wall charger, power bank and laptop.
Does Charge Booster mode works on a wall charger or power bank?
Charge Booster mode is only applicable when your device is plugged into USB port of a laptop or a car charger. Charby Sense has the fastest charging mode set by default when it is used on USB port which does not requires data transfer.
Will Charby Sense cutoff when I'm transferring or tethering data?
Charby Sense features a unique mode for these situations. Simply long press on the button on Charby Sense, and it will temporary turn off its auto cutoff mode. The mode will reset once the power supply goes off.
What is the length of the cable?
The length of all Charby Sense cable is 1.2m (4ft).
Does it include a warranty?
Yes. All Charby Sense cable come with an international 1-year warranty.
What cable options do you offer?
Charby Sense comes with 3 cable options: Lightning for Apple devices, Micro USB and Type-C for android devices.
Does Charby Sense support data transfer for Apple and Android devices?
Yes. Charby Sense supports both data transfer and charging.
What USB version does Charby Sense support?
Charby Sense supports USB 2.0.
Does Charby Sense support QC2.0 or QC3.0?
Yes.
What iPhone model does your lightning tip support?
Lightning tip of Charby Sense supports iPhone X / 8 / 8 Plus / SE / 7 / 7 Plus / 6s / 6s Plus / 5 / 5s / 5c / Air / Air 2 / Pro / mini / touch / nano. Our team will look into MFi.
What phone model does your Type-C cable support?
Charby Sense Type-C is fully compatible with Samsung Galaxy S8 / S8 Plus, Samsung Galaxy Note 8, Sony XZ, HTC 10, LG V20 / G5 / G6, Xiaomi 5. Compatible devices with limited charging speed includes One Plus 5 / 5T, Nexus 5X / 6P, Nintendo Switch, Google Pixel C, Google Pixel / Pixel XL. Incompatible devices include One Plus 3, Huawei Mate 9 / P10 MOTO Z / Z Force.