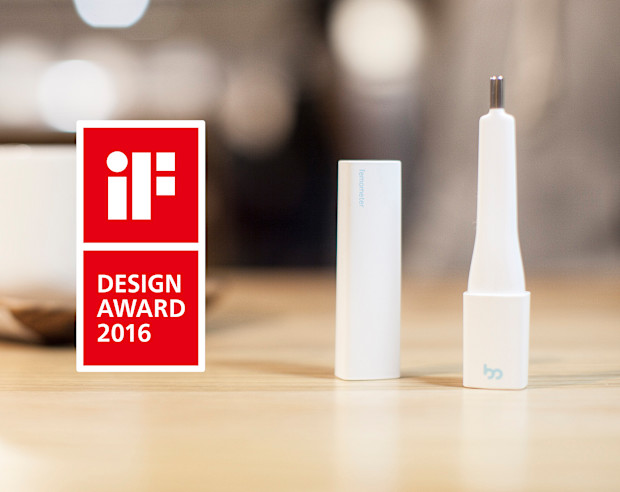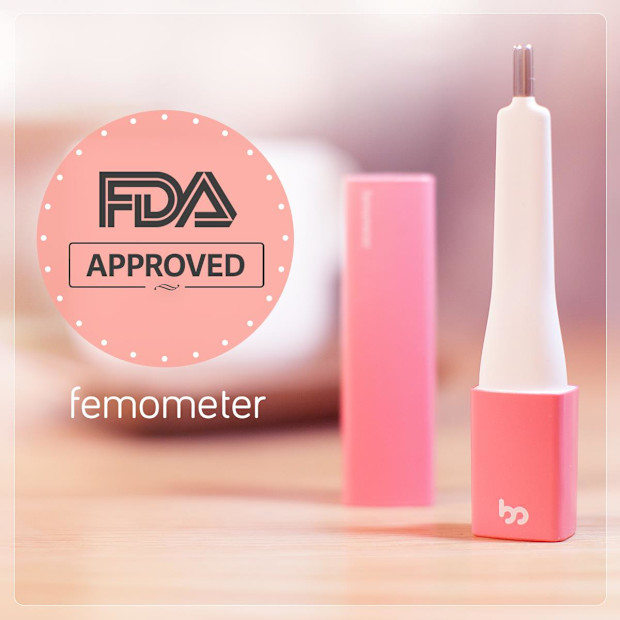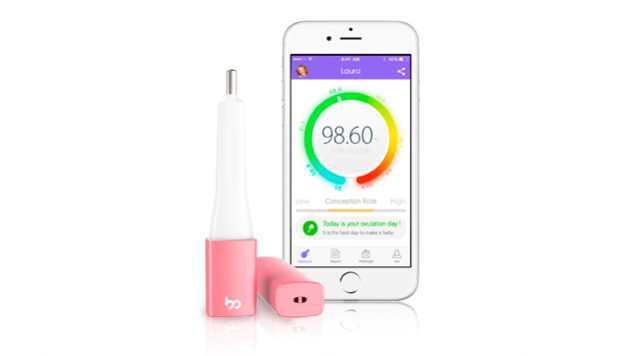 Femometer is an intelligent Basal Body Temperature (BBT) thermometer that syncs to your phone, tracks and predicts your cycle, and alerts you to important natural changes in your body. Compatible with Android and iOS smart devices.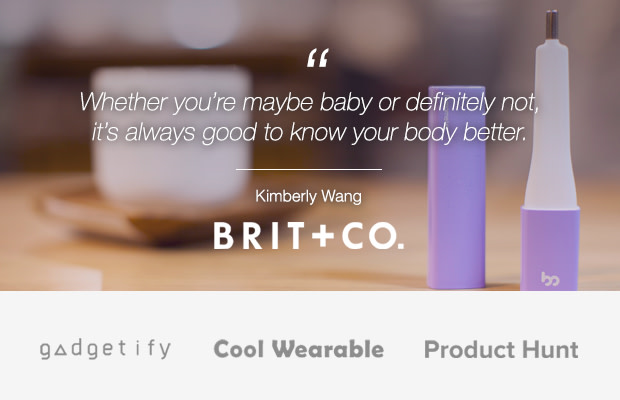 Femometer is for every woman, whether you're tracking your period, timing your cycle to prevent pregnancy, or getting ready to start a family.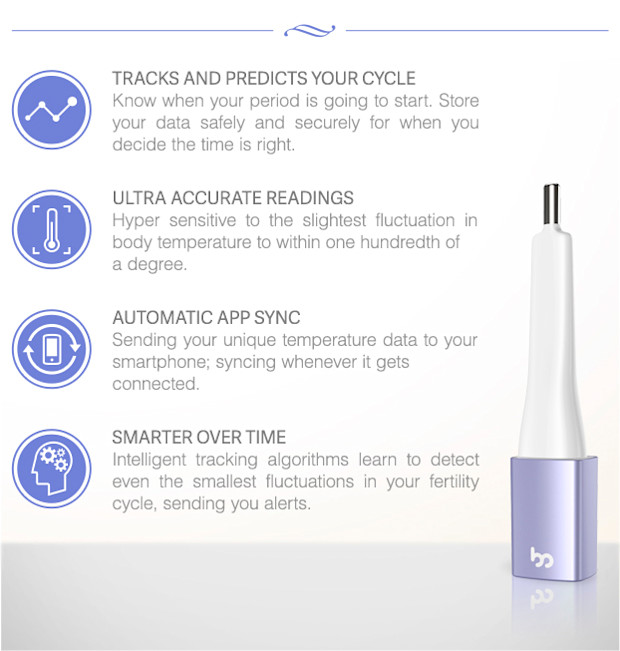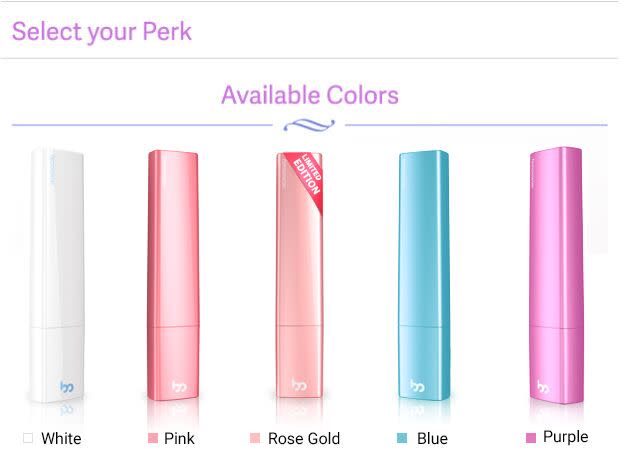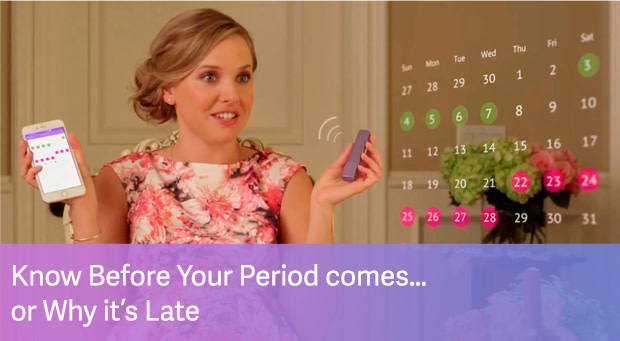 Whether you think you might be pregnant, or your're simply trying to not ruin your favorite pair of underwear, Femometer can tell you when and why your period is coming.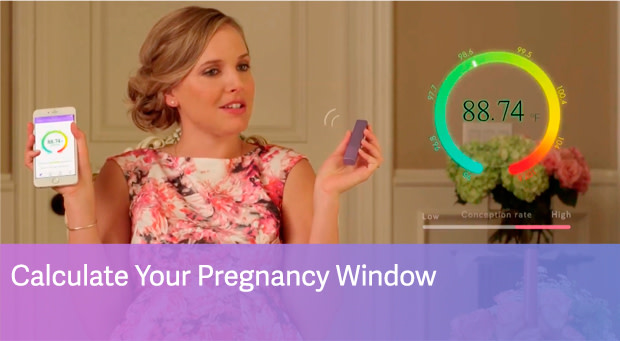 Use the power of Basal Body Temperature to calculate your 6-day fertility window for pregnancy.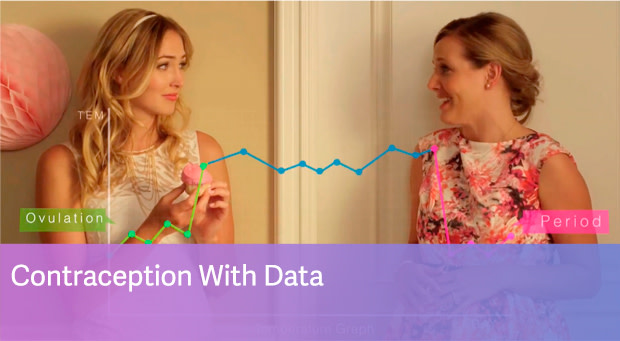 Know the days that you're at high risk for getting pregnant.
Used in conjunction with other contraception methods, the Fertility Awareness Method decreases risk of pregnancy.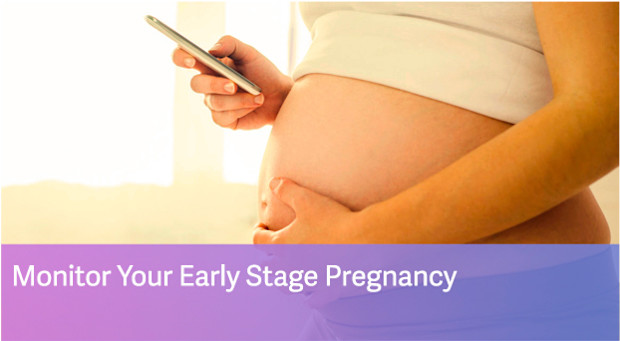 The first trimester is an important period for collecting your data to share with your doctor. Your temperature should stay elevated during pregnancy, and you should report any significant changes to your doctor as soon as possible.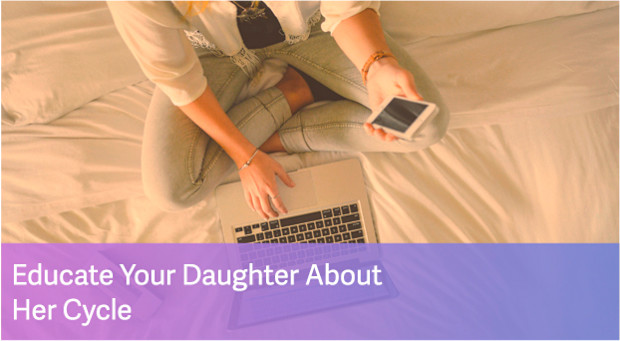 With Femometer and the power of the smartphone she already uses every day, she can better understand what's going on inside and make smart, safe decisions - making Femometer the perfect gift for anyone!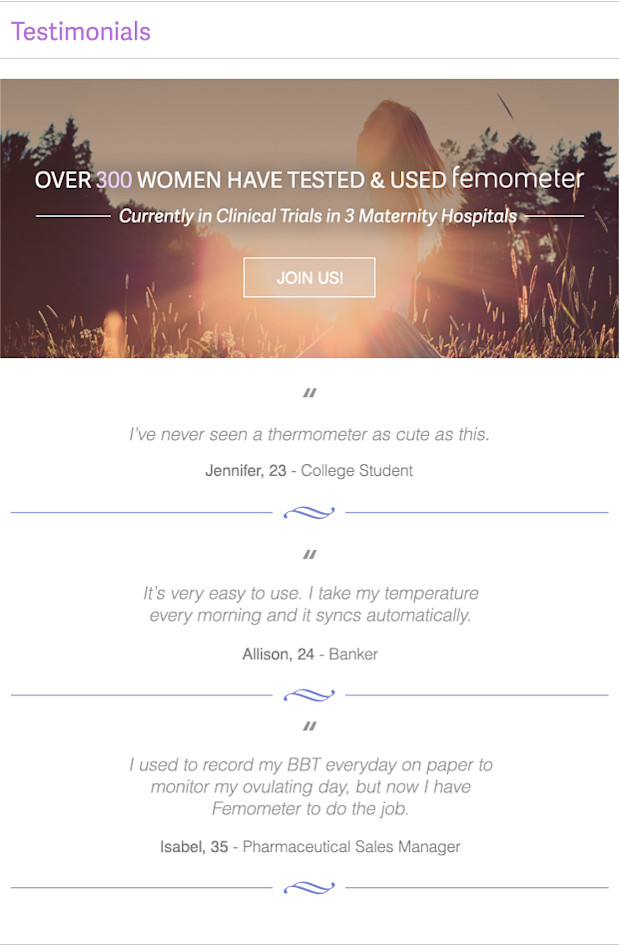 Phase I Hospital Trials are being conducted with women and doctors in three hospitals: Huzhou Maternity & Child Care Hospital, Hunan Provincial Maternity & Child Care Hospital, Zhongshan Maternity & Child Care Hospital.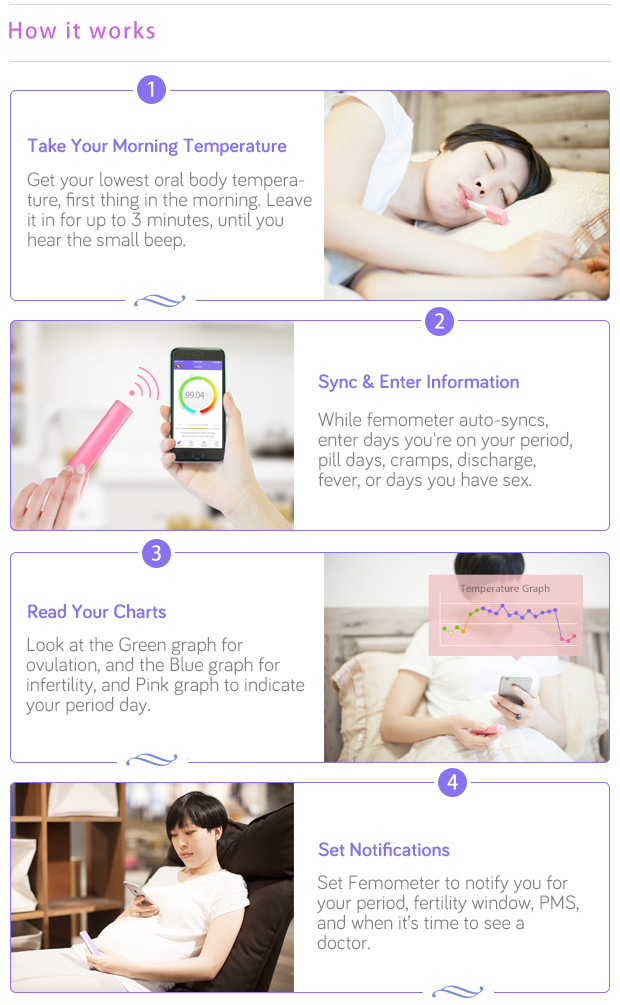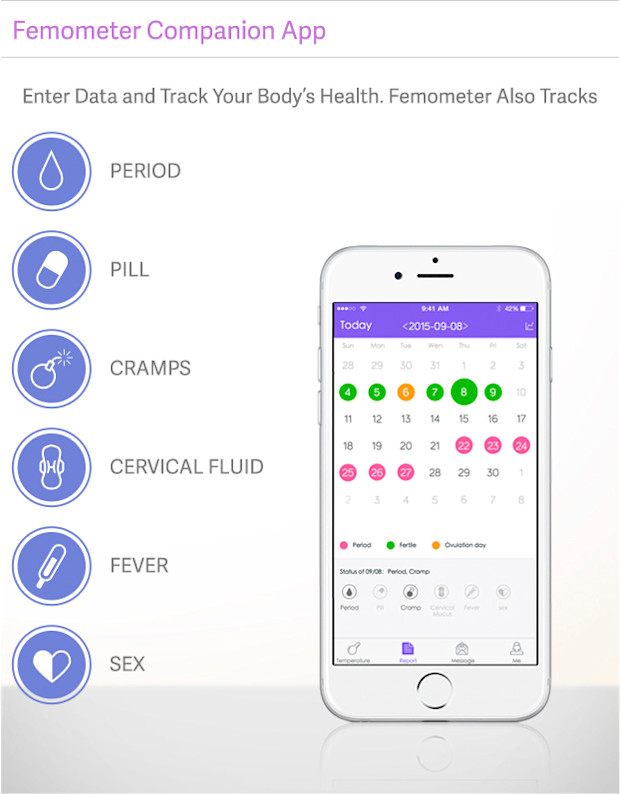 Basal Body Temperature, also known as waking body temperature, is your lowest body temperature of the day. To get an accurate reading, you must take your temperature orally when you first wake up in the morning, before you even sit up in bed. And you'll need to use a Femometer (Basal Thermometer), which is sensitive enough to measure tiny changes in body temperature.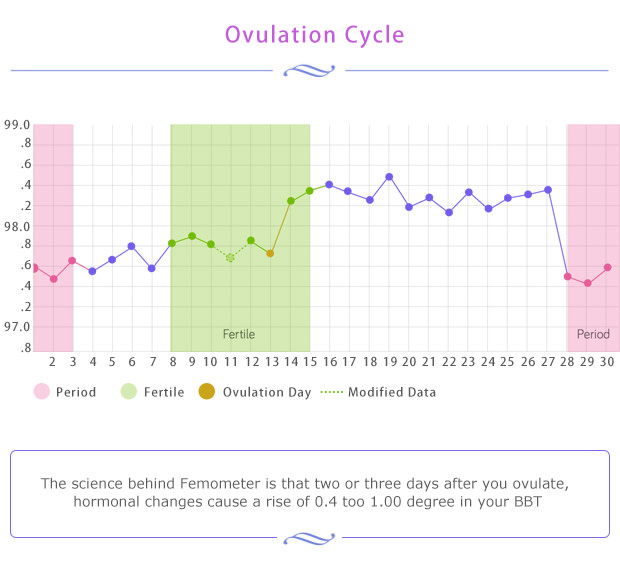 Before ovulation, your BBT probably ranges from 97.2 to about 97.8 degrees Fahrenheit. But two or three days after you ovulate, hormonal changes cause a rise of 0.4 to 1.0 degree in your BBT, which lasts at least until your next period. If you become pregnant, your temperature will stay elevated throughout your pregnancy.
By charting your BBT for a few months, you'll be able to see whether there's a pattern to your cycle, which helps predict ovulation the next time around – as well as the best days to have sex. BBT charts can also help your doctor pinpoint the cause of any infertility issues. If certain phases of your cycle are short, you may have a hormonal imbalance, for example.


Cervical Fluid, also known as vaginal discharge, is completely normal and healthy. Its thickness indicates when your estrogen levels rise ahead of ovulation. When it reaches a clear, egg-white consistency, then this is an indicator of ovulation. After ovulation, progesterone takes over and your cervical fluid becomes dry or sticky.