Please note this is a
Crowdfunding Hunt
. While Grouphunt does not guarantee the promises as advertised by the creator, what we promise is to redistribute the goods to you as soon as we receive them, similar to if you placed the pledge on your own.
Nommi is an LTE hotspot with virtual SIM technology and dual wifi for seamless global internet access.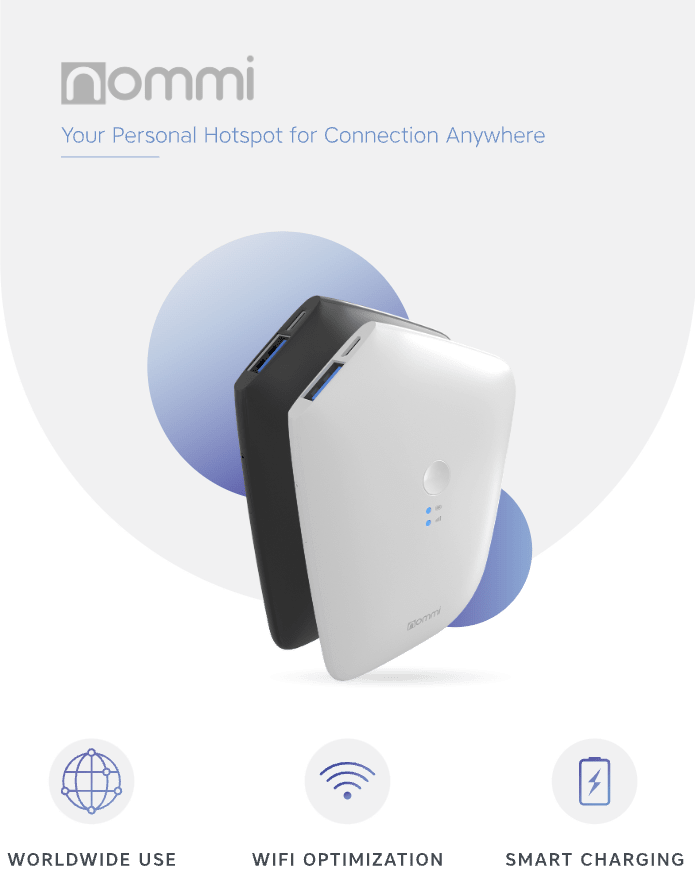 Nommi keeps your personal data safe and your costs low while giving you access to millions of networks so you always stay connected.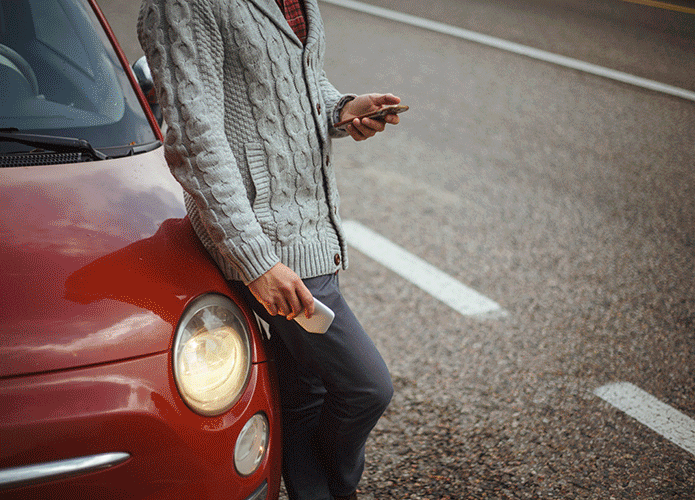 ​Worldwide Use - Nommi's virtual SIM solution removes the need to buy a local SIM in every country you visit or use expensive data roaming. You will be online in 100+ countries with 500MB fast LTE data for less than $4 per day. Even better, opt for the $35 global data plan and save up to 70% off an average data plan with 5GB of data in 100+ countries. Both options include unlimited connection to millions of wifi networks all over the world.
Wifi Optimization - Nommi's unique dual wifi feature saves your cellular data by seamlessly connecting your device to public wifi networks. It also provides a separate guest wifi network that you can share with family and friends. Lastly, it serves a wifi range extender so you can enjoy wifi in a cozier part of your home.
Smart Charging - Nommi's Power version allows you to charge your phone using its Qi Wireless charger by simply placing your device directly onto the charging pad. No more wall chargers, adaptors or USB ports when you're on the go. It's compatible with all Qi-certified devices so "shoot, my phone battery is dying" syndrome is replaced with a full charge and more online time.

Nommi is the world's first hybrid device that provides a new kind of connectivity experience in one sleek and portable design. No need to hassle with SIM cards, carry old-fashioned personal hotspot devices or remember to bring your powerbank. To get online, all you have to do is activate a data plan via the app.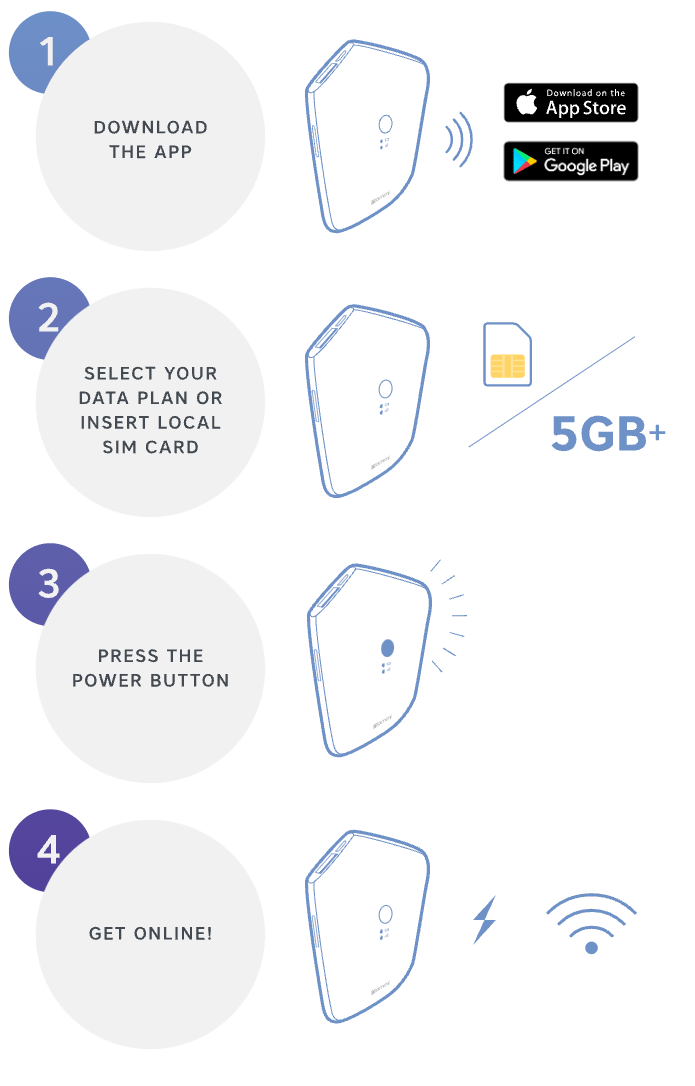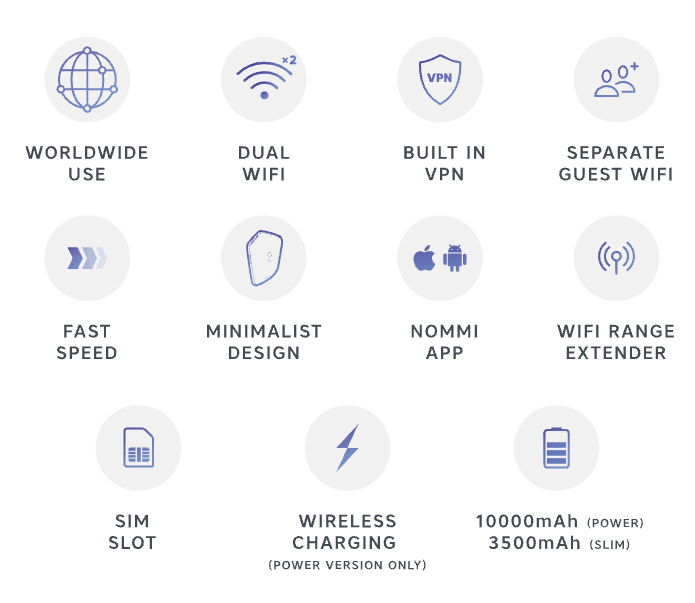 Traveling is exciting, but often stressful having to worry about data vs. wifi coverage, roaming fees, and whether or not you'll be able to contact friends or family. Nommi was designed to solve these added stresses, so there's little to no change in how you move, communicate, or search in your everyday life.

Nommi offers high quality, global connection for all travel lovers.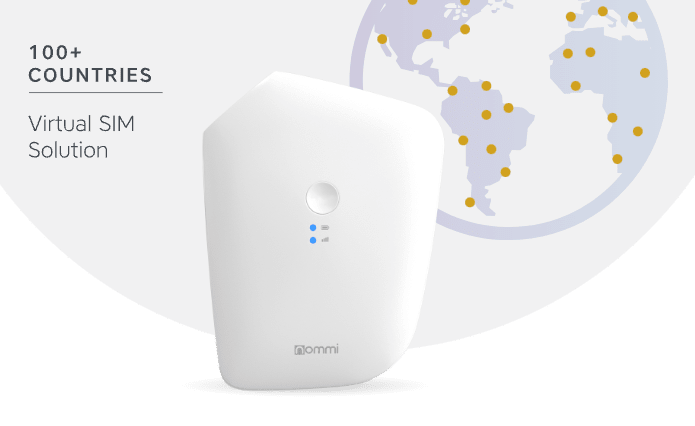 While traveling, Nommi allows you to focus on the 'travel' part. Nommi acts as a wireless hotspot for all your devices in over 100 countries. This means wherever you are traveling, you can stop stressing about buying, activating, or inserting SIM cards. Of course, if you already have your favorite data plan from a local operator, feel free to use your SIM. Simply insert it into the micro slot on the side of Nommi like you would on an iPhone.
The easier way is to use a data package via the app and ditch the SIM. That's right, as soon as you land you can post your selfie from the plane, email your boss or text your Mom with zero lapse in connection!

Customize your Data - Nommi's user friendly app makes it easy to update and keep track of your usage.
With the Nommi app, you can easily access and manage your device from your smartphone.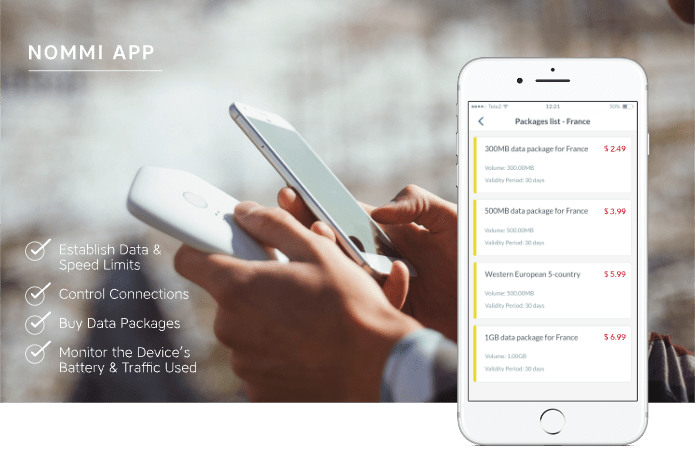 The app will suggest activating our primary offer, which applies worldwide (100+ countries) for just $35 USD per month. It includes 5GB of data + unlimited dual wifi usage + 50 GB VPN encryption for public networks. Let's say you run out of your 5GB cellular data limit, Nommi will warn you via the app, and you'll be able to choose between slowing cellular speed, so it won't end so fast or you can simply buy extra GBs. On another note, if the monthly data plan isn't for you, simply buy data traffic packages which are usually around $4 per day for 500MB of LTE data.



Prevent unauthorized access to your network and conceal personal data.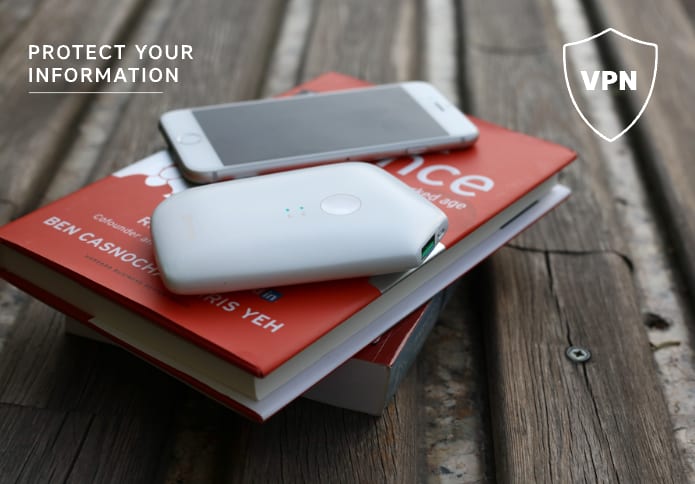 By default, Nommi is configured to automatically encrypt all your data through secure servers when you connect to public wifi networks. Our global $35 data plan includes 50GB of encryption per month. Although VPN brings extra security, it can make connections slower, so feel free to disable it via the app for the networks you trust.

Making the most of your networks - Nommi only offers the best wifi connection for fast downloading and browsing.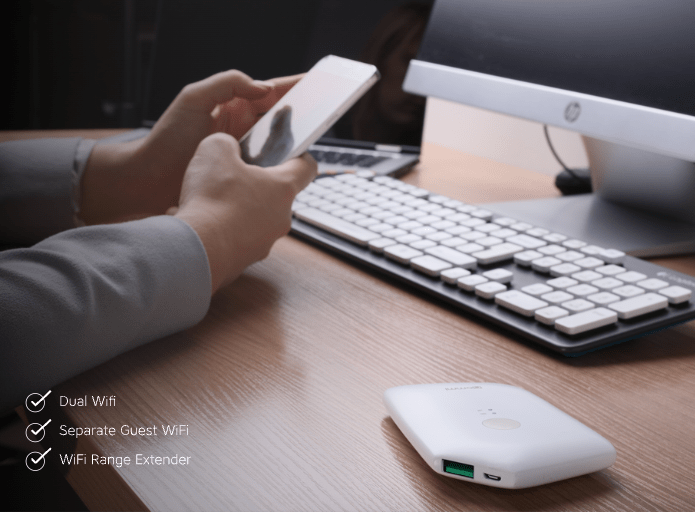 Data is expensive and constantly searching for a local wifi network is exhausting. With Nommi, you'll never miss out on a strong wifi connection speed and the best part is, you're simultaneously saving money and data.

Nommi gives you unlimited access to it's worldwide Wi-Fi database and tests surrounding wifi networks before taking you off 4G.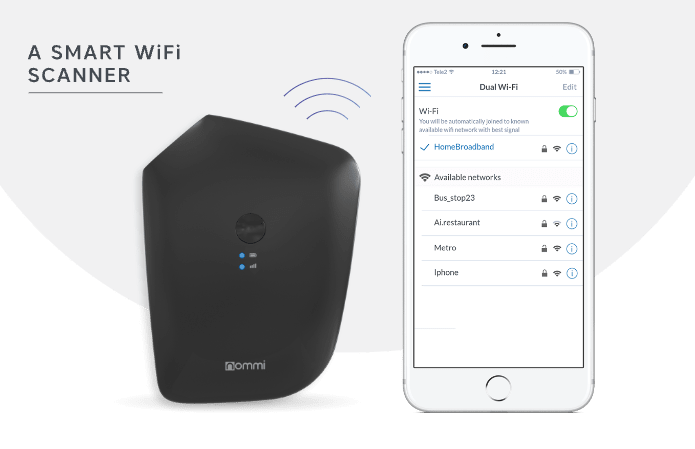 Nommi's dual-wifi feature is on by default and constantly scans available wifi networks as a background process. When it finds a quality wifi network, it will check to see if our crowdsourced password database contains a password for it. If a password matches, Nommi will try to connect, testing the speed of the network without interrupting your current cellular connection. Once everything checks out, Nommi initializes VPN over the network, tests it one more time and only then starts to route your traffic over public wifi. Ultimately this feature saves your cellular data allowance. As a Nommi user, not only do you have access to a large existing database of passwords, but you can also help curate this global database and share passwords with others by adding them via the app.

Keep your personal network private but still share Nommi with friends.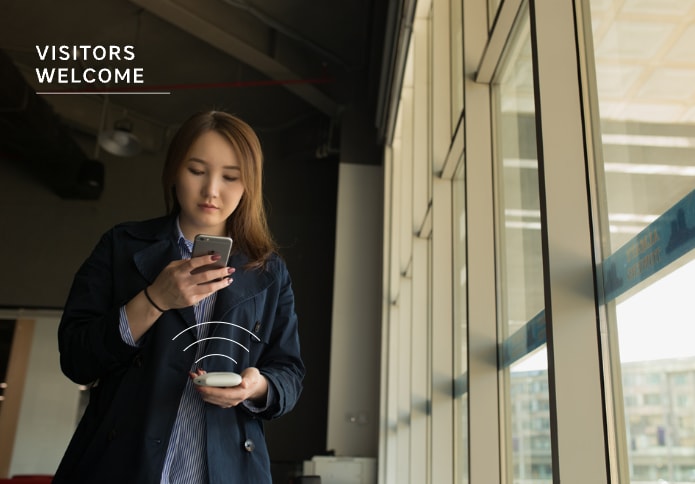 Similar to professional wifi routers, Nommi will provide two wifi networks (SSID) connections. The primary is your own private wifi network, secured by a strong password and encryption, to which you connect your own devices: laptop, ipad, smart watch, printer, etc. The secondary is a guest wifi network made specifically for your friends and colleagues. This guest wifi allows them to connect without password, but only after the app has notified you and asked for permission. Never again will you have to read the alphabet off the back of your router or spell out complex symbols for your visiting friends. When they are connected, they will be isolated from your primary private network space. Via the app, you'll also be able to see who is currently connected and how much data they've used.


Your long distance relationship solved - Nommi provides a wider reach for low signal areas.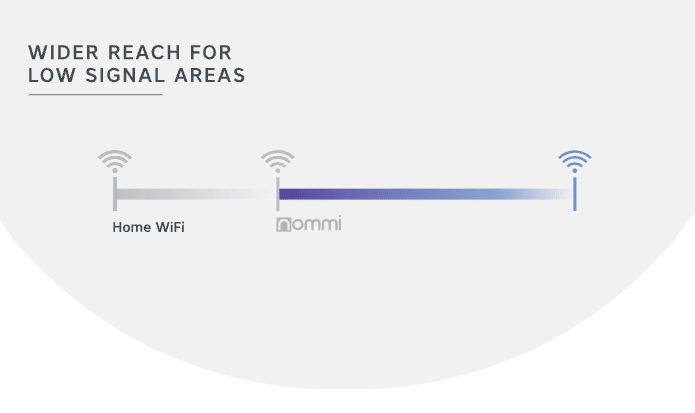 It's fairly common to have low wifi signal depending on where your home router is located. Let's say you get bad connection in your room because your router is downstairs. Nommi will automatically extend to the fastest available nearby network, doubling your wifi signal range. You can also specify which signal you want to extend to in the "Wi-fi Extender" section via the Nommi app. This feature is useful not only at home, but more importantly at hotels, where you only get good wifi signal near the door, because there's 1 wifi router per floor. Leave Nommi halfway between you and the wired router location and enjoy strong wifi signal.

Nommi keeps up with the latest technology by combining power and connectivity in one device.
No need to carry that old-fashioned personal hotspot device or a power bank any more. The Nommi Power version combines both.

Place and charge - Remove the burden of disconnecting and inserting a charging cable every time you need you pick up your phone.
Charge your phone using our Qi charger by simply placing your device directly onto the Nommi Power charging pad. Compatible with all Qi-enabled devices, there is no need to plug your device into a wall charger or USB port. It's extremely convenient and avoids having to buy new USB cables every time your old one breaks. Qi wireless charging is supported by most Android flagship smartphones (Samsung Galaxy, Google Nexus and Pixel, etc) and Apple's latest iPhone 8 and iPhone X models.

Nommi's strong battery is intended to keep your charge high over long periods of time.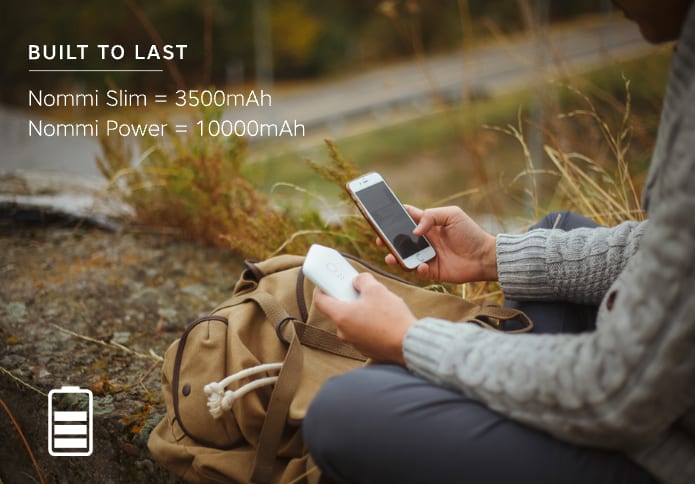 Nommi's Slim version has a high performance 3500mAh battery that can deliver more than 16 hours of battery life when 4G/wifi sharing. Nommi's Power version has a 10000mAh battery that can operate around 48 hours with 4G/wifi sharing. When using the wireless charging function on the Power version, the battery will last long enough to charge your iPhone twice and still work for 24 hours as a 4G/wifi sharing hotspot.


Nommi is the perfect accessory for your next trip.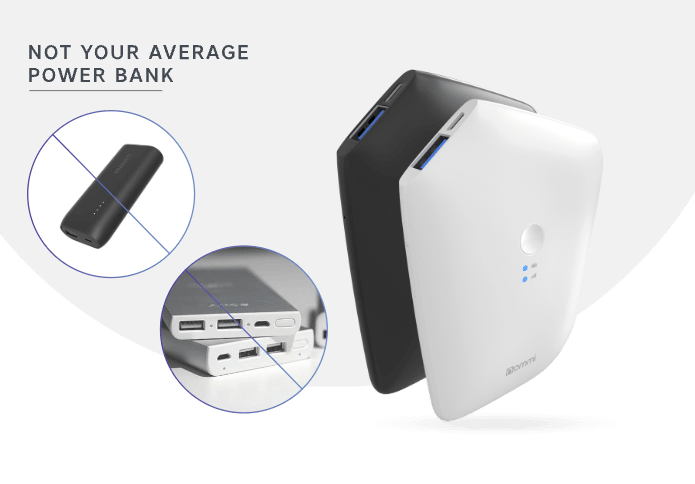 Finally, the bulky, boring brick that we know as a Power Bank has been revamped to one sleek, portable design. Nommi is convenient and comfortable to hold in your hand and still flat enough to put your smartphone on it. Both the Slim and the Power version are lightweight and compact, designed to take up minimal space in your already packed suitcase, carry-on or purse.

Which model is right for you?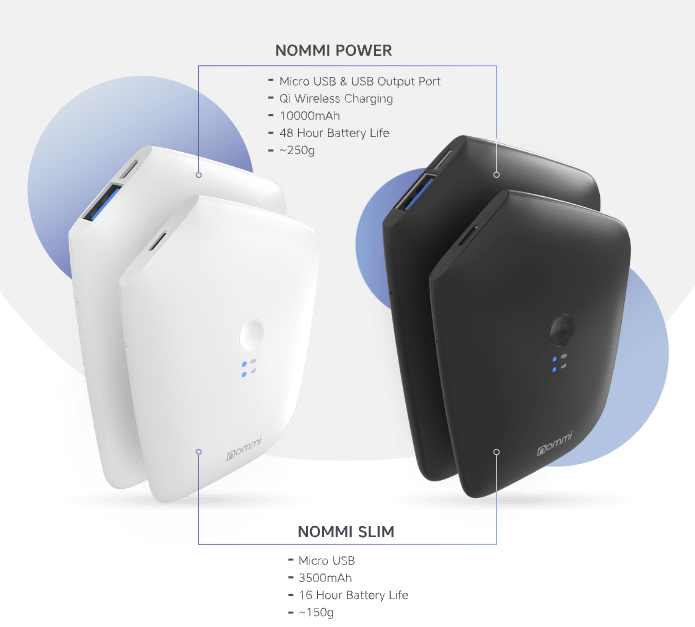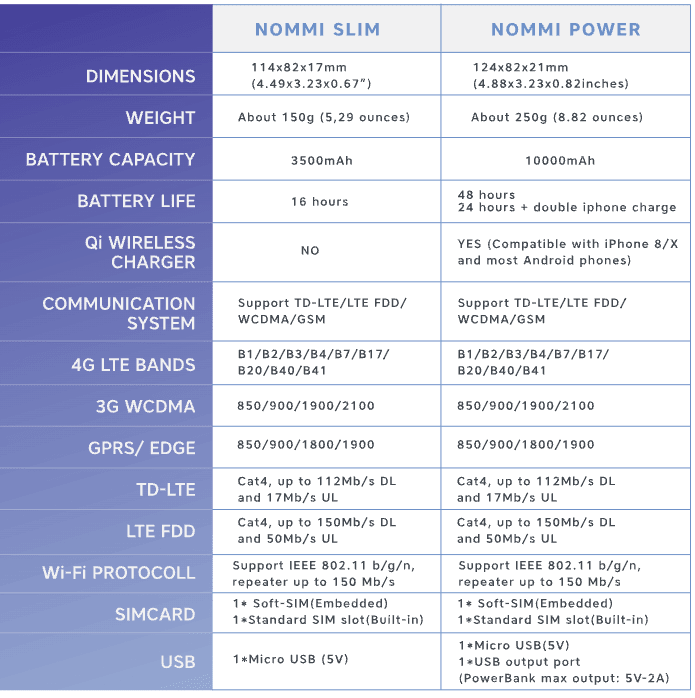 We both [Alyona and Kairat] love traveling. As soon as you exit the airport doors, you smell new scents, feel the temperature, and hear street sounds. You see what people look like, how they dress and know you're about to have a new life experience. All the feels aside, we also like to stay hyper connected with easy access to our email and social media. It's the first thing we check in the morning and the last thing we scroll through before bed. When the plane lands, we want to be connected instantly.
Why wasn't there a device that kept us connected abroad?
Kairat and I met for the first time at an IT conference where we discussed this recurring issue and so, the idea of Nommi was born.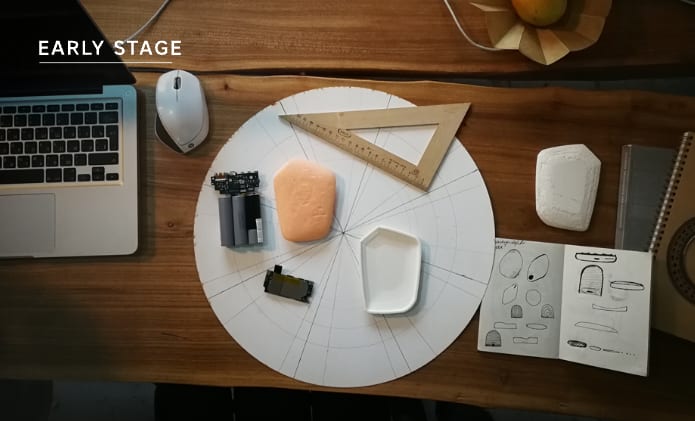 What about one that is equally useful at home to avoid multiple devices?
We spent hours brainstorming the idea in cafes, with friends, even boring our relatives with talks of Nommi. Finally, we decided to start a business to figure out if we were the only ones with this problem.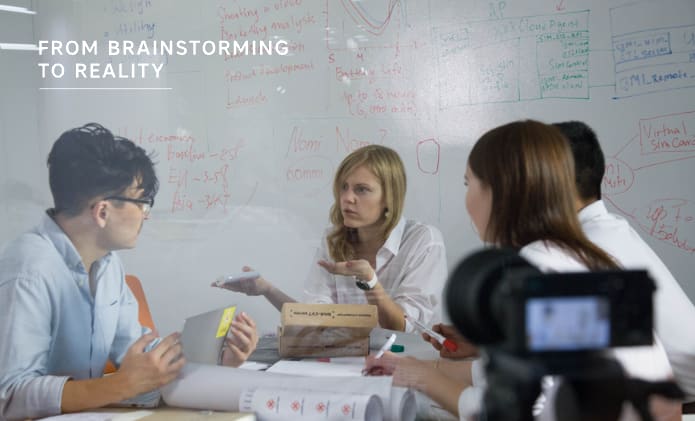 We ended up learning there are plenty of people like us - people who are not satisfied with the current solutions, who don't want to buy a monthly data plan when coming to a country for just 3 days, who want to pay just for what they use. We brought up a team around the concept and did tests for more than a year.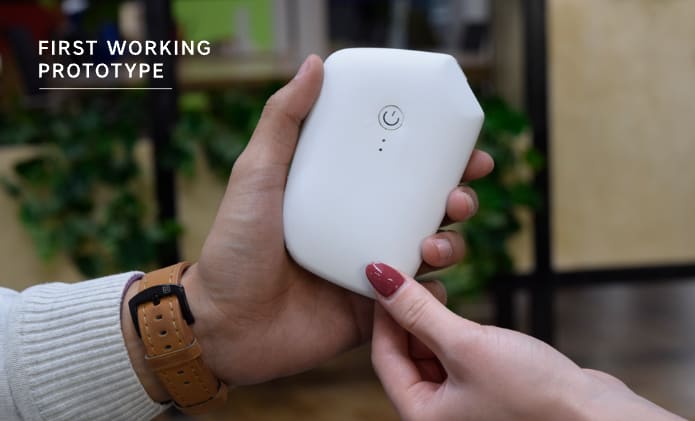 Now we're here, launching our crowdfunding campaign with our first working prototype which you can check out live in action below:
For more detailed information on how to use Nommi, check out our educational videos below. We thank you for your support and are extremely excited to share Nommi with you!

How to Wireless Charge


How to use Dual Wifi & Wifi Extender


How to buy a Data Package in App


How to use charge using USB Cable





7+ years of experience in corporate segment, with focus on eCom/digital. Works on popularizing of STEM among women. Marketing and business development expertise.



MIPT graduate, 15+ years in ICT industry, started first company 12 years ago, now leading KZ smart-city company, 100+ staff. Telecom, hardware and software expertise.


5+ years in marketing and project management, brand management expertise at Red Bull. Plays in own musical group, formed in UK, London.


5+ years of working with partners across globe, expertise in telecom sector in India and Malaysia, and B2B telecom sales in US. Focuses on bringing awareness of Sustainable Development Goal among youth.


Degree in IT, winner of a number of international projects on robotics and space research. Projects coordination at Forbes Kazakhstan experience.


Interested in hardware from 6 years old. FInalist of international math/robotics competition in Sweden. Degree in IT and certificate at Korean UNIST with the focus on architecture and hardware.


Degree in IT, additional certification at Malaysia Multimedia University. Manages corporate (some are Forbes 500) clients within multiple CIS countries.


5+ years in design. Participant of Salone Satellite Moscow (2014,2015,2017), Salone Satellite Milan (2015), London Design Fair (2016). Her style focuses on sensuality and minimalism.