All day, every day, we are bombarded by sound. Some sounds are desirable, but many are not because sound has no discretion. If it isn't what or who you want to hear, it is just noise - purely a distraction. Imagine if you could just focus on that slice of sound that you want to hear. With Stages, your ability to focus on what you want to hear, rather than fending off what you don't, just got a whole lot easier.

Both the Hero and Sidekick contain Stages' patented technology to narrowly identify and capture desired incoming voices and sounds based on user preferences, virtually eliminating undesired ones in the process. Both products make it possible to keep your headphones/earbuds on while listening and talking. No more lip reading and no more removing devices.

Meant for mobile lifestyles, the Hero offers superior noise cancellation with wired or wireless capability. Audiophile-level sound quality with onboard low EMI Class H stereo amplifiers and integrated dual ultra-low power audio codecs. When combined with our audio array's ambient+ and selective sound technology, it's the last headphone you'll need.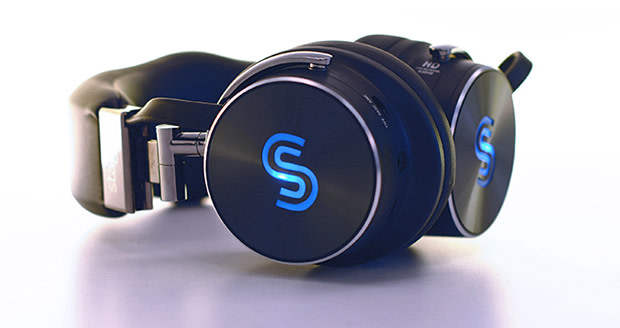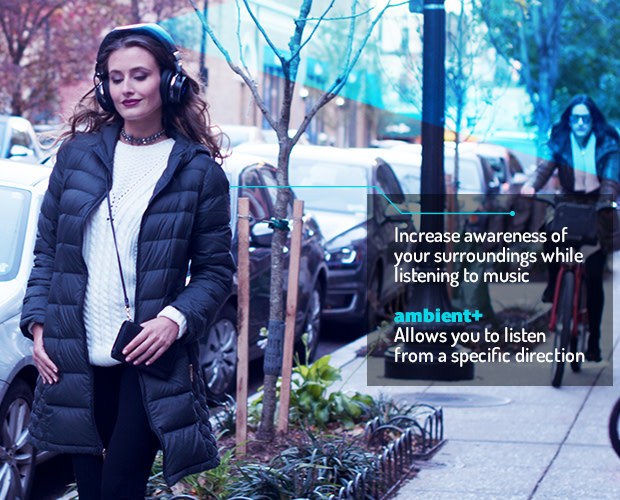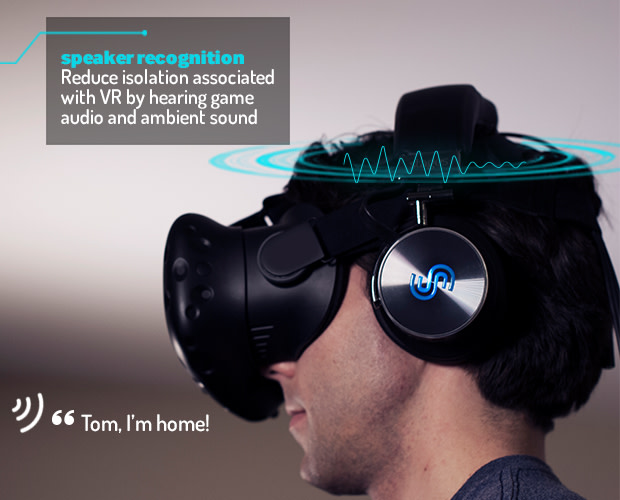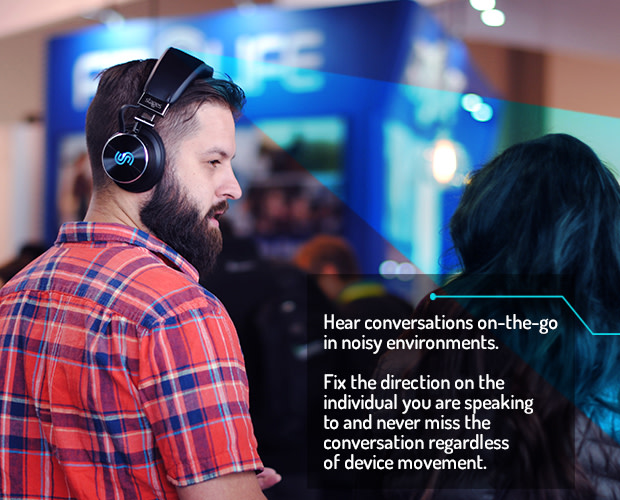 The Sidekick offers the same premium quality audio technology as the Hero and is meant for tabletop usage. It's compatible with nearly all wired or wireless headphones/earbuds. Rechargeable and portable, the Sidekick is your ultimate office, coffee shop, and home companion.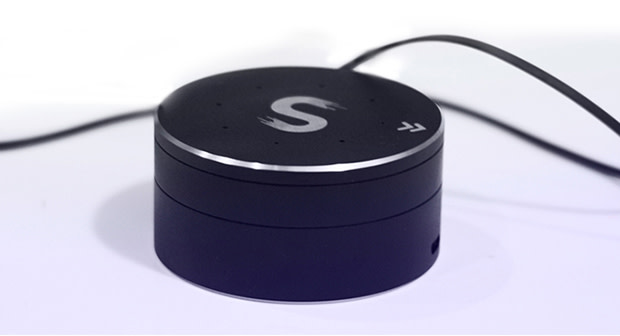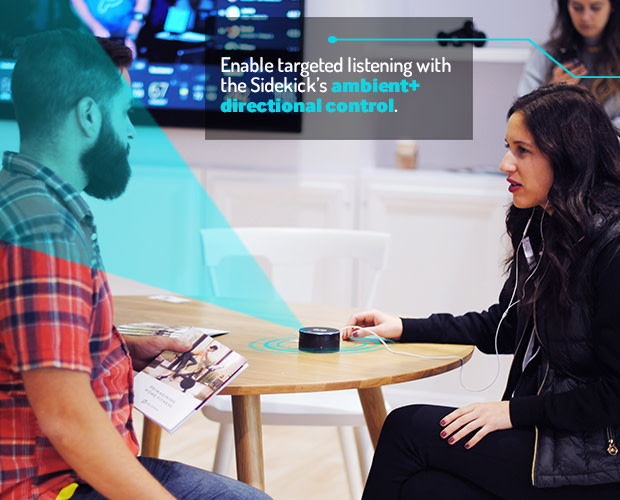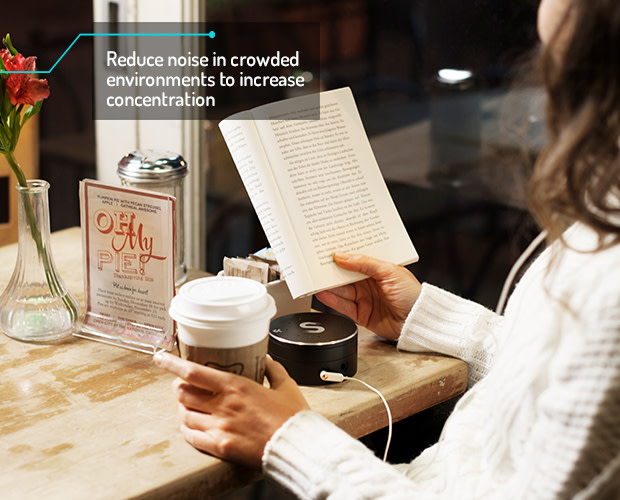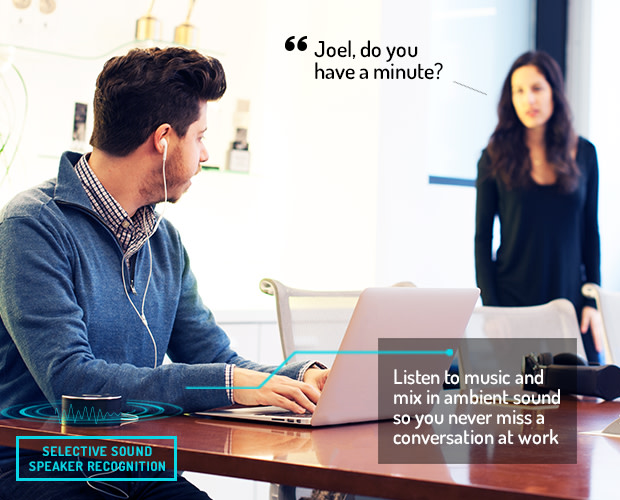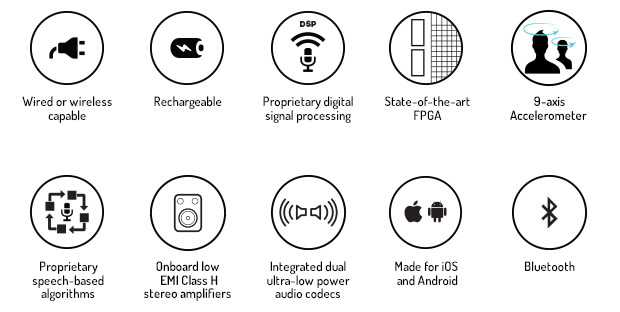 The center of our Audio Processing System is the Stages microphone array, which is responsible for processing all incoming sound. The array in both the Hero and Sidekick enhances your listening experience through selective sound admittance gating (when you hear) and ambient+ audio spatialization (the direction you choose to hear from). Our technology makes it possible to keep your headphones on while listening & talking. No more lip reading and no more removing headphones/earbuds. Simply put, the Hero and Sidekick integrate with your lifestyle to remove isolation from immersive experiences.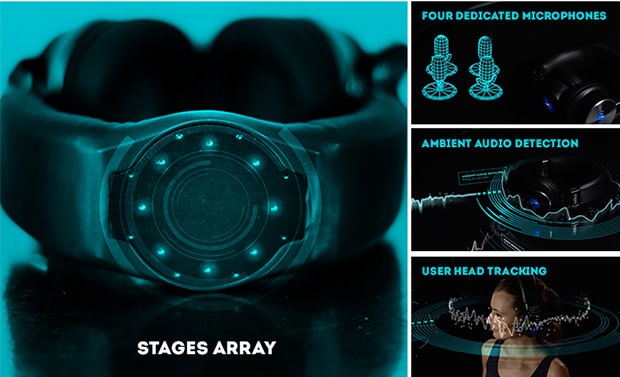 From the moment we wake up, we're faced with noise that impacts our ability to focus on what's important at home, work - everywhere you go. Selective sound gives you the ability to specify precise admittance criteria (such as a keyword or specific speaker profile) that will allow incoming ambient sound in when these user-specified criteria are met. With selective sound, for the first time ever, you have the ability to control your soundscape to the fullest extent.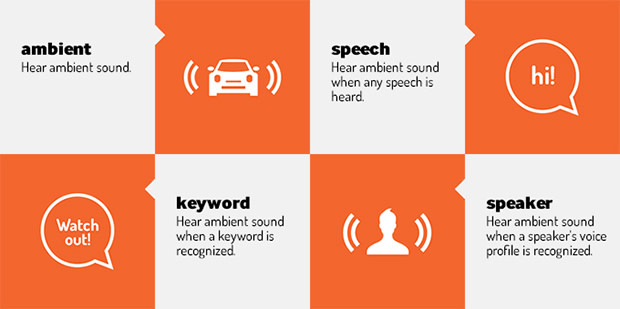 Provides users with the ability to specify the direction from which they want to hear ambient sound. Select which direction you want to hear from, for example your friend on a train while commuting, and then determine whether the beam will adjust with device movement.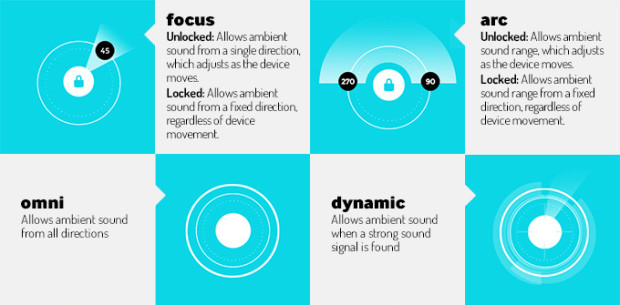 The key to understanding how our technology works is focusing on how ambient sound is captured by our microphone array and then, through a series of steps, is processed and tracked based on user set criteria. The end result? We are able to track ambient sound at a full 360 degrees so you can customize direction and admittance criteria all while listening to your favorite music.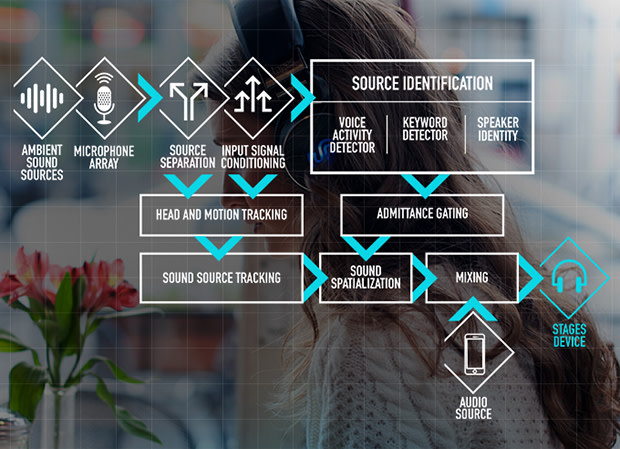 Featuring hybrid noise cancellation technology, four microphones capture unwanted noise and then produce an inverted phase of identical sound to cancel both of them out. The Hero's circumaural design, when combined with our noise cancellation processor, blocks 99.5% of ambient noise for a quiet listening experience at home, work, school, airport - wherever you go.


Proprietary digital signal processing
State-of-the-art FPGA
State-of-the-art high density MEMS components
Onboard low EMI Class H stereo amplifiers
Integrated dual ultra-low power audio codecs
Proprietary speech-based algorithms
Lossless ultra-high definition audio reproduction
Dynamic range control and digital filtering
99 dB/102 dB dynamic range stereo ADC and DAC
24bit/96kHz digital capability

We've developed the ultimate partner for the Hero and Sidekick: an intuitive, dynamic app that gives you superhero-like power over sound. After completing the guided setup, you'll have access to ambient+ and selective sound controls. When combined with our integrated user communication platform, this app is without a doubt home screen worthy.


We tested our products with one of the toughest tech crowds our there: CES attendees. Here are their reactions!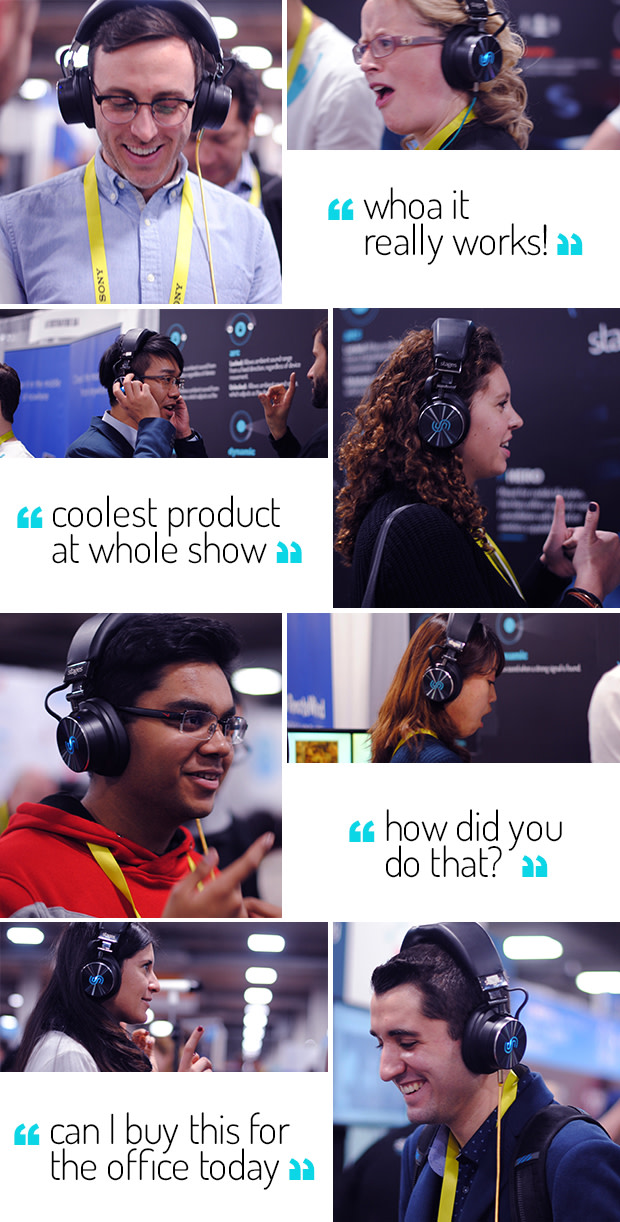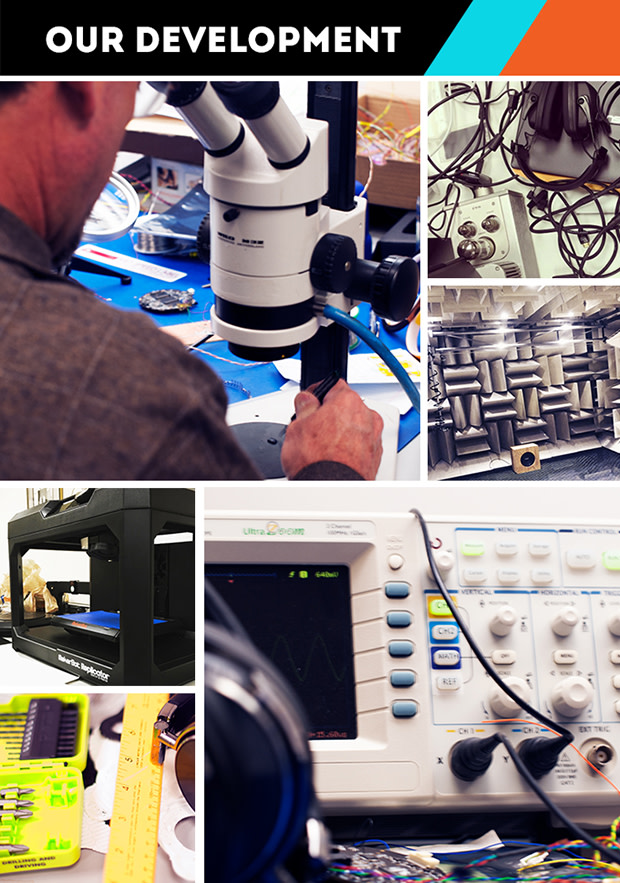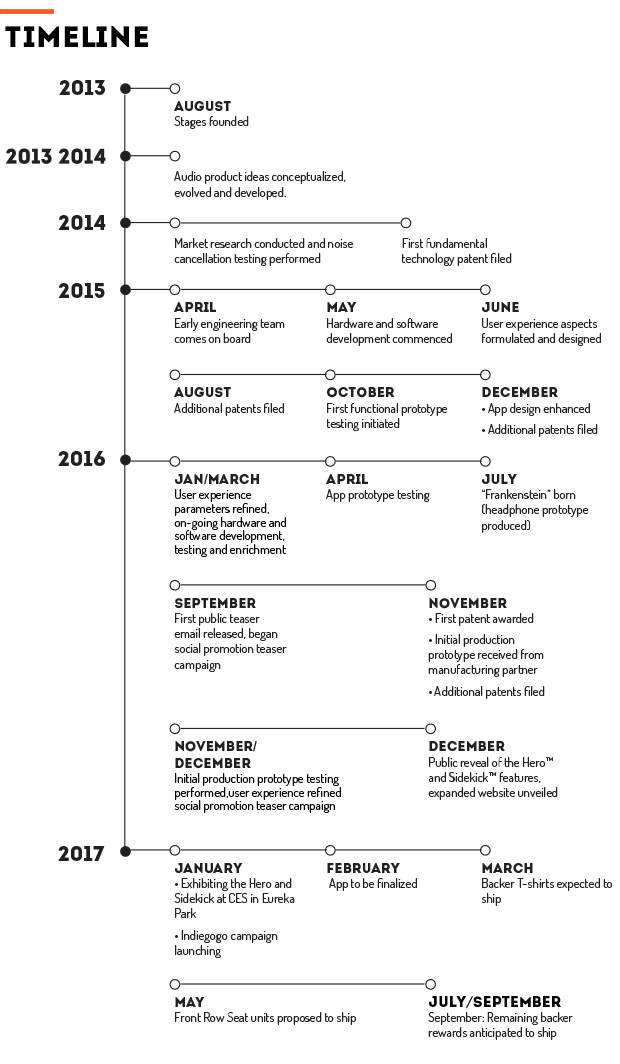 Stages is on a mission to change the way people hear the world around them, while providing an unparalleled, high-resolution music listening experience. The Stages team comprises over a dozen seasoned audiophiles and technology experts alike, with professional backgrounds ranging from hardware, software, DSP and embedded software engineering and design to music production, music performance, digital sound processing, user experience design and machine learning.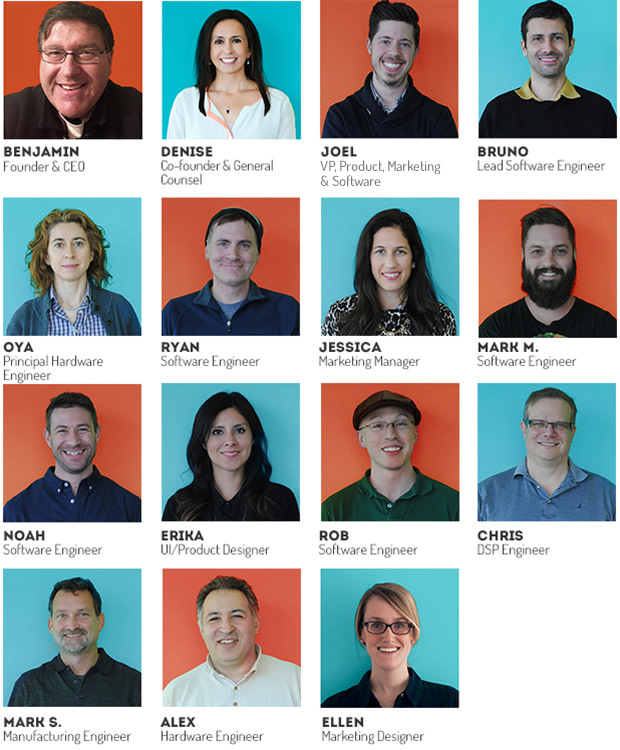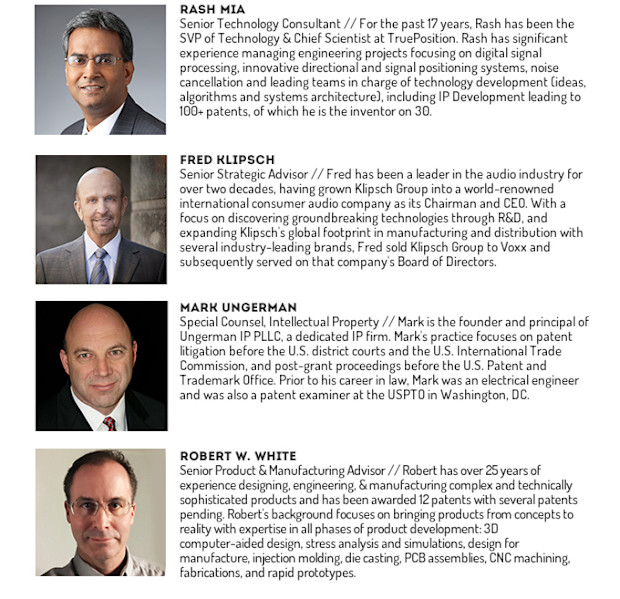 Hear what Fred Klipsch, our Senior Strategic Advisor, has to say about our revolutionary products!

We need your help to spread the word about the Hero and Sidekick! Share below and tag friends who deserve to #listenbetter!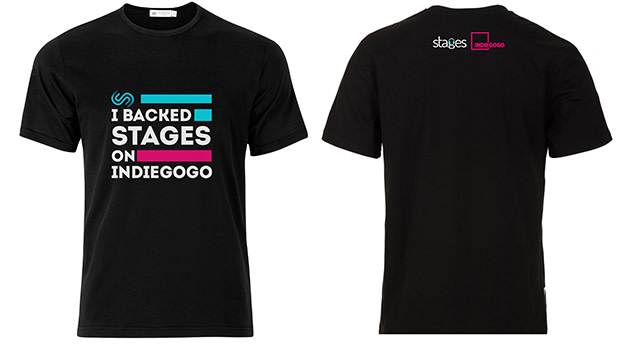 Hear what John C. of Boston, MA has to say about his experience using the Hero and Sidekick!